Producing VIEWS—A Labor of Love by Many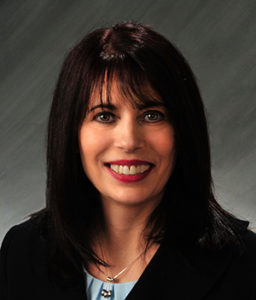 By Tamara Kenworthy, PRC, PCM, MBA, VIEWS Editor in Chief, On Point Strategies, Des Moines, Iowa, tamara@on-pointstrategies.com
Did you know that your QRCA magazine is produced by an all-volunteer QRCA member committee, along with one QRCA staff liaison from Ewald Consulting, and our publisher, E&M Consulting, Inc.? Through member surveys, we know that our members see VIEWS as an important resource for leading-edge and applicable qualitative ideas and information. But just as seasons change, from time to time so does our QRCA VIEWS editorial team. As we continue to (hopefully) exceed your expectations for quality content, I'd like to welcome our new team members who have jumped right in to source and edit content for our award-winning VIEWS. Melanie B. Brewer takes on Book Reviews as Feature Editor (FE), Stacy Graiko as Digital Editor, Jennifer Hinton as Schools of Thought FE, Ashish Maheshwari as Toobox Co-FE, and Nicholas Wise as Travelwise FE.
Also, a huge thanks to Pamela Batzel, who has moved from Toolbox Co-FE into a Managing Editor position, as Susan Fader departs the team as a Managing Editor and Book Reviews FE. We extend our sincere gratitude to all departing team members who have done an exceptional job on our committee. Thank you to Susan Fader, Natalia Infante Caylor as Toolbox Co-FE, and Ashley Paulson as Travelwise FE.
Turning now to our new winter issue, we cover a lot of ground for another intriguing and idea-packed issue. As we find synergies with our CX/UX friends, we have two articles focused on this topic. First, our cover story is a Toolbox column on how to conduct customer experience investigations—a very interesting read. Second, in our Global column, is one of the QRCA 2022 Global Qualitative Researchers' Award winners, Jaisy Desai, sharing with us how she transitioned her research practice from traditional research to UX research. Speaking of the customer experience, in Luminaries, we have a great Q&A with Meryl Evans, a top disability advocate, on how we can provide for greater digital and nondigital accessibility.
As we feature a different industry each issue, our Industry column explores the automotive industry and how Tesla is totally disrupting product design and research. Looking at research Trends, we cover the past, present, and future of neuro research methods. Speaking of neuro, are you quick on your feet? Check out our Business Matters column and learn how to boost your qualitative skills with improv techniques.
Digital tools and communications keep challenging us with new techniques and ideas. In our second Toolbox article, we explore how influencers can be utilized for research recruiting on Instagram. In Schools of Thought, learn about the similarities between research interviewing and podcasting for some great learning nuggets. This quarter's Podcast features interactive research pioneer Dave Kaye and how he's helping researchers with mobile research.
Don't forget to check out our four Book Reviews this issue—my reading list keeps getting longer. Lastly, the 2023 QRCA Annual Conference is just around the corner, and our Travelwise column shares myriad things to do and places to eat in Charlotte, North Carolina, where the conference will be held. Following the Travelwise article, check out the Conference article for program and registration information—you won't want to miss it!
Please share this winter issue (qrcaviews.org) with your network, post the digital flipbook link on social media, and email your clients an interesting article relevant to them. Lastly, we love feedback—please let me know if you have story ideas or thoughts on VIEWS.
Interested in connecting with national and global thought leaders, improving your writing/editing skills, and being part of a team that produces great educational content? Consider joining our VIEWS editorial team—we're always looking for passionate QRCA members to join us. Contact Editor-in-Chief Tamara Kenworthy if you'd like to learn more.
Happy reading! Until the next issue,