Love it or hate it, travel is often a fundamental expectation of the qualitative researcher. Truth be told, travel was a key factor in my decision to pursue a career in qualitative market research. However, after years on the road (in the air or on the sea), it's hard not to be jaded and easy to forget how lucky we are to spend so much time traveling. With late night sessions typing away reports in a hotel room, we visit places without actually immersing in the full experience.
In an ever-evolving connected world, it's easier than ever to get immersed in local culture, safely and authentically. In my early days of backpacking and hitchhiking across multiple continents, I was a bit of an extremist, finding pleasure in posting up at a transport hub where the next conversation will lead to a complete change in my travel direction. This strategy has led me to vast new experiences including Victoria Falls, one of The Natural Wonders of the World, and a family tea party behind the iconic giant teak doors in Stone Town, Zanzibar.
For those a little warier about letting a conversation with a stranger guide your next travel adventure, Airbnb brilliantly launched a new service in 2016 called Airbnb Experiences. Airbnb Experiences allow travelers to book guided tours or activities hosted by local residents. With booming success, they are on track to have one million guest bookings by the second quarter of 2019.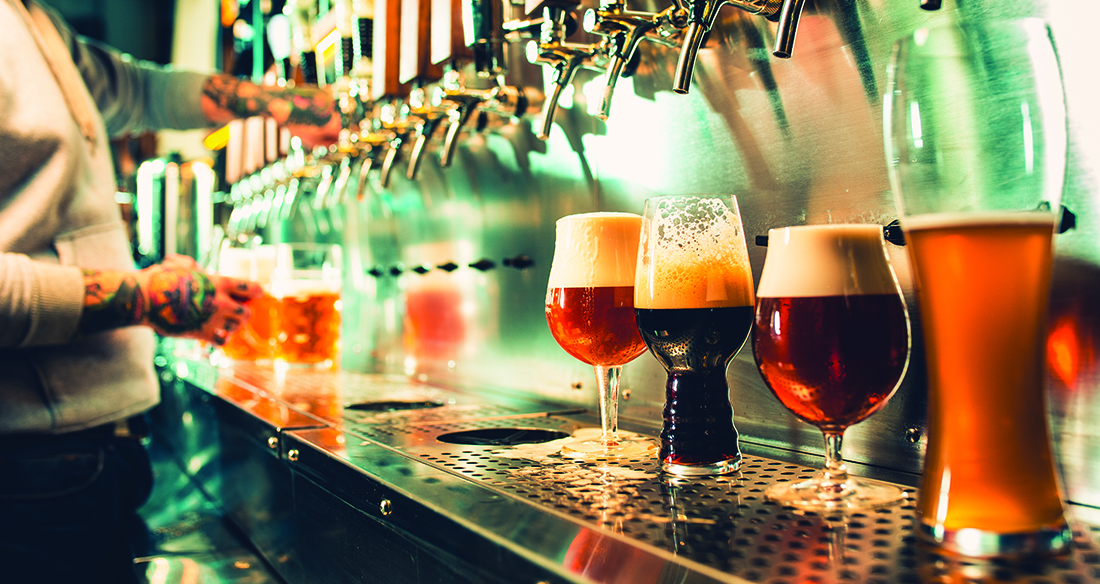 This is great news for us as more guest bookings mean more host excursions. In fact, there are more than 5,000 eclectic experiences in at least 58 cities you can choose from globally.  This number is expected to increase dramatically in the next year with 55,000 excursions on the waitlist, according to Brian Chesky, Airbnb CEO. From glass blowing to hidden hikes to plastic fishing (think fishing, but for plastic bottles), there is no shortage of ways to engage locally.
It is our duty as researchers to keep things interesting, keep exploring, and examine topics from all angles. Research shouldn't always be restricted to the planned focus group or IDI interview. We have the opportunity not only to add depth to our research projects but also to fuel our passion and innate curiosity in the world.
Booking an Airbnb Experience not only offers you a memorable trip but also can elevate your qualitative research project. Depending on your client, including an Airbnb experience can become part of your methodology or simply be a bonus you include to leave a lasting impression.
I challenge you to take your next project and do a quick search to see if there's an Airbnb Experience that fits the bill. Maybe your topic is fragrances and perfumes; you could "Become a Perfumer" in Paris and get a behind-the-scenes look at creating fragrances. Maybe you have a coffee client and want to explore coffee rituals with "Little Havana Rituals" in Miami. Here you will witness and learn how to make the perfect Cuban coffee, explore cigar and rum pairings, and learn the Cuban cigar ritual.
Here are four killer Airbnb Experiences to give you a sense of the depth and breadth of experiences you can choose from, and includes the first-person descriptions from each local host:
"Film a Movie in Kibera"
This experience is notable because, as researchers, we have an obligation to "tell the story," and as video recording becomes essential in our documentation and reporting, this experience helped me get in the driver's seat of filmmaking, not to mention locally guided access to Kenya's largest slum, Kibera.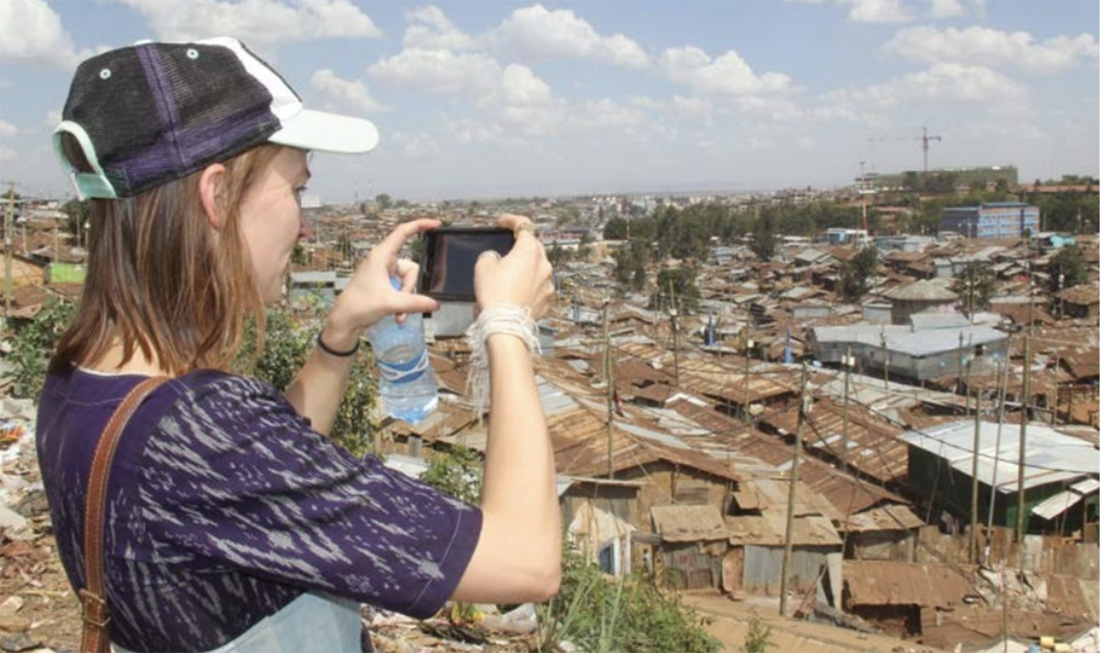 About Your Host
A seasoned filmmaker and co-founder of Mike Lolly Productions, I grew up in the Kibera slums. That experience shaped who I am today, and it's where I first discovered cameras and my love of film.
What You'll Do
Find inspiration in the location that turned me into a storyteller. I'll tell you about growing up in Kibera and how this community made me who I am today. Afterward, we'll find a story of our own and learn how to mold it into a short film together. We'll create a magical script based off of our one-hour trip through Kibera's creative spaces and community. Then we'll film it and do a quick edit.
"Improv Comedy Lesson—Chicago"
Anyone with enough gusto to try somethings that leaves you as vulnerable as improv should toot their horn as a committed market researcher—you learn the skills of quick wit, listening, reflecting, and responding.  Comedy also has its own intriguing market research implications. What better way to learn about the human condition than through the unfiltered voice of a comedian? In fact, designing a methodology that utilizes storytelling through comedians could get you closer to the truth than the average respondent.
About Your Host
I'm a teacher and performer who has studied and taught improvisation and acting for over 10 years across the country. Born and raised in Chicago, I'm an excellent resource for all the best the city has to offer, from the comedy scene to fine dining to neighborhood dive bars with the best free popcorn. Come learn and laugh with me and your family and friends! In improv, there are no mistakes!
What You'll Do
First, we'll learn about what improvisational comedy is and its origins here in Chicago. Then, I'll lead your group through some "ensemble building" and warm-up activities to introduce you to the philosophy of saying "yes and" and supporting your scene partners. Once you feel comfortable and ready to jump into scene work, we'll learn game-based short form improv as well as long form, theme-based improv. I'll give your group notes and pointers for feeling comfortable onstage, finding the fun in playing pretend, and creating real, grounded theater in the moment.
"Take Your Instagrammable Photos in LA"
Whether we like it or not, advertising has shifted to influencers. While some of us might never master the art of the selfie, it's important to understand this cultural phenomenon. This tour gives you firsthand access. You might be forced out of your comfort zone to get photographed all over LA, but remember the tour guide is also a wealth of information on the topic.
About Your Host
I am an entrepreneur, doing some ecommerce and part-time photography, studied at aVisual Communication Design department and started taking photos! To date, I travelled 15 countries. I can take your amazing photos at the best Instagrammable places in LA! If you want to see the most unique and unknown places and take photos in the city, you need to get help from me! I know the finest details!
What We'll Do
For several hours I will show you the most beautiful Instagrammable points of this perfect city and take your photos! (generally with my iPhone) Lacma Museum Urban Lights, Melrose Avenue (best graffiti in this avenue, Paul Smith, Made in LA wall) and Beverly Hills Sign & Beverly Hills Palms! In these places, you will discover the city and you will have beautiful photos. When the tour finishes, I will send you your professional photos the same day! If you want to experience unforgettable moments and unique photos while exploring the city, join me in this tour!
"North Portland's Hidden Beer Gem"
Maybe you were lucky enough to land a beer project. Drinking your way to insights? Yes please! There are ample Airbnb Experiences involving food and drink, so you won't go thirsty. The best part is that this is in true, unfiltered local style.
About Your Host
I've worked in the beer industry for around 20 years and recently moved to the beer mecca that is Portland. The first thing I did was check out the legendary beer scene for myself, having heard so much about it. It's incredible, and I'd love to share it with you.
What We'll Do
Portland has a wonderful and varied beer scene, which I can't wait to share with you. We'll travel to some of my favourite North Portland watering holes (some well-known, others much less so), either on foot or by public transport (which is fantastic in Portland) if we're heading a little further afield. We'll drink some of the best beers in the world, which I can talk you through if you're thirsty for information as well as beer, eat tasty snacks and have (hopefully) great conversation. I'll also be trying to get representatives from the locations we'll be visiting to give us a quick potted history, but schedules mean that this won't always be possible.
Conclusion
In summary, with the rise of social apps and a sharing economy, it's becoming easier and easier to get close to the consumer in nontraditional ways. Airbnb Experiences is one way that you potentially can bring richer insights to your research projects. And if nothing else, it gives your trip something to remember besides that cool hip hotel room. Keep an eye on Airbnb as they continue to expand their "Experience" passion categories such as Airbnb Concerns, Social Dining, Adventures, and Social Impact Experiences as they work with more than 1,000 non-profits.