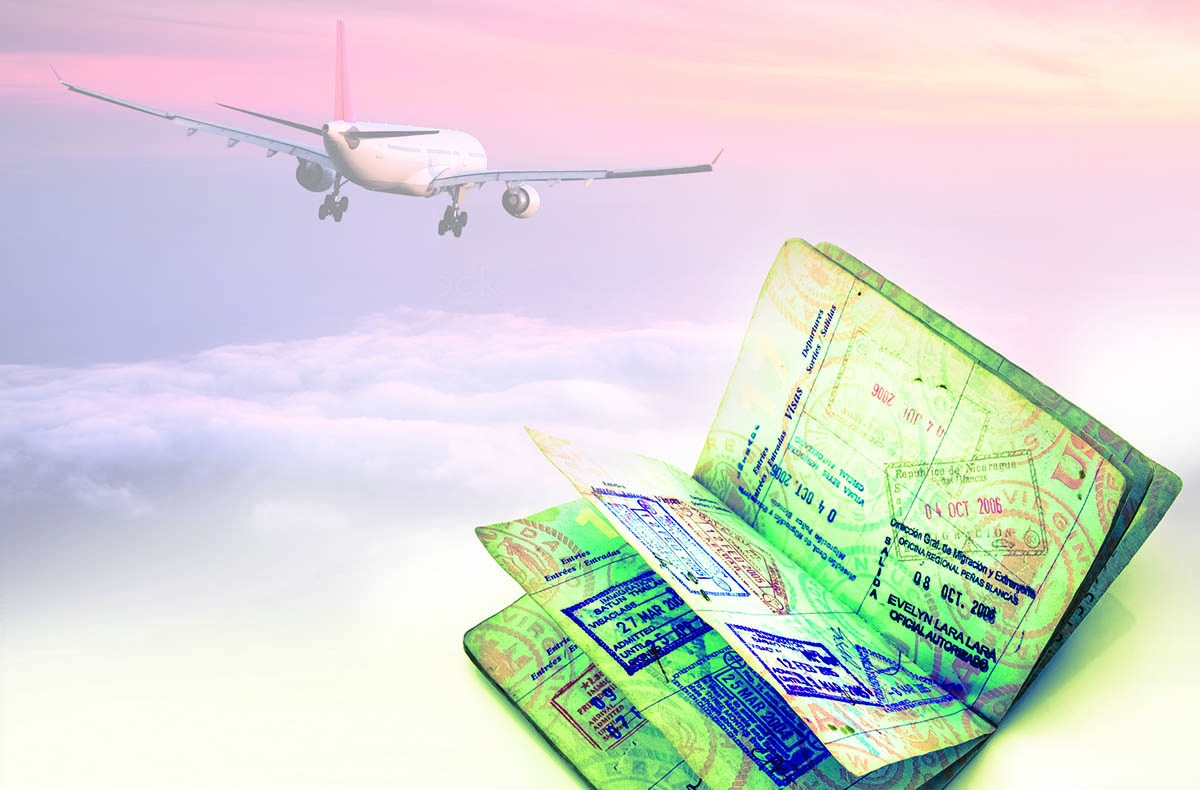 As I step down from a seven-year role as QRCA VIEWS Global Features Editor, it seems like the right time to write about the joys and adventures—both personal and professional—of conducting peer workshops with far-flung fellow qualitative researchers across the globe.
Between 1997 and 2007, I and a handful of other North American QRCA leaders found the means to travel to England, Greece, South Africa, Australia, Brazil, China, and the Ukraine, where we led workshops and built many professional and personal bonds with international peers as eager as we to learn from one another.
For QRCA, these trips spawned new networks of global peers and QRCA chapters and helped launch the successful biennial international AQR/QRCA conferences of which we have had nine sessions—and counting—as of 2018! For me, they helped sate my lifelong international travel wanderlust!
Britain Was First (1997)
While I was still QRCA President (1995-1997), the Board granted the means to take a dozen QRCA members to meet and greet our European counterparts. We advertised ahead of time, and booked the Dorchester Hotel in London for a January 10, 1997, one-day workshop, "Differences between North American and European Qualitative Research: What Can We Learn from each Other?" We had about 40 attendees, mostly but not all British, and a royal good time that exactly broke even financially.
This successful event made me reach out to colleagues in other countries whom I'd met through QRCA, ESOMAR (a global research and insignts community), or my own international client work. I offered to do interactive workshops (usually at my own expense or with a small stipend to cover travel) if they could gather qualitative researchers for a one-day or longer event.
My primary goal at this point was for my hosts to start QRCA chapters in their own countries and headline our session as their inaugural chapter meeting. It would prove a workable goal!
Then Athens Responded (1997)
The first bite came from Greece—tied, conveniently, to an ESOMAR conference. I enjoyed ESOMAR in Athens and piggybacked the workshop right after it ended. On November 28, 1997, the Central/Eastern Europe QRCA Chapter had its inaugural chapter meeting. The event included an interactive, hands-on presentation of "Qualitative Research: Getting More Depth through Psychographics," topped off by "Here's 25 of the Latest Trends in Qualitative Research."
If memory serves, about eight qualitative researchers, cautiously eager to get to know each other, attended the meeting/workshop, and enjoyed a delicious Greek dinner together afterwards.
And South Africa (1998)
Next up was an invitation from Jane Green and Lee Kotze of South Africa to conduct the same program just outside of Johannesburg on March 13, 1998. My photo of that event shows about ten attendees. It was a warm and enthusiastic group of experienced and novice qualitative researchers ready to learn how they could build their businesses.
One of my twin daughters was studying in London at the American International University, and the workshop timing was planned to coincide with her study break. After the workshop, she and I happily vacationed together in nearby Namibia for a week. It happened to be the first time in 50 years that the barren, desiccated saltpans sprouted beautiful waving turquoise flora. This also sprouted a plague of locust-type insects. Every night in our open-air residences, huddling under the bed netting, we could hear locusts hitting the netting and dropping to the floor. Before we got up each morning someone came in to sweep them all away. This was certainly a great mother-daughter bonding trip filled with terror and laughter.
Six years later—in 2004—I was invited back to South Africa by Markinor (PTY) Ltd., to present "Getting the Most Out of Qualitative Research: An Interactive Workshop in Best Practices and Skills." More than two dozen qualitative researchers attended, some of whom I already knew from QRCA events.
And Down Under (1998)
A chance 1997 conversation at a conference with Susan Stancombe of Stancombe Research in Australia set up my next workshop, this one in Sydney, Australia, on May 12, 1998, with a fun group of Australian qualitative researchers.
Once again, the trip coincided with an opportunity for personal travel. My oldest daughter was doing her junior year abroad in Brisbane at the time, so I went early to spend time with her on the Great Barrier Reef, as well as visit the family farm in the outback which had been part of her initial college orientation to Australia. I then headed to Melbourne and took the Great Ocean Road tour along the southern coast to see the limestone stack formations called the Twelve Apostles. (I've read recently that this long coastal road is now down to Eight Apostles due to sea erosion!)
By May 19, 1998, I had already arrived in Auckland to conduct a similar workshop for the Market Research Society of New Zealand. I was still using "Getting More Depth from Qualitative Research Through Psychographics" and "25 Trends," but at each workshop I learned things that I added to enrich the material further.
In the Meantime, South America Called (1999)
The late Eugenia Paesani, the doyenne of Brazilian qualitative research, cordially invited me to conduct a workshop in Sao Paulo, Brazil, on May 12, 1999. Eugenia and her staff did all the advance work. She and her driver picked me up at my hotel, and we took three hours to crawl across the traffic to the venue she had booked. I was frantic that we'd be arriving so late as to be rude, but she, three dozen members of the waiting audience, and the simultaneous translator hired to support us, all seemed blasé about the delay. We just ran late, and everyone was cool. I love Brazilians for so many reasons!
Apparently, Brazil does communicate with Argentina despite their different languages because SAIMO (Sociedad Argentina de Investigadores de Marketing y Opinión) soon contacted me asking for two days of qualitative research workshops in Buenos Aires. It was split into February 20 and 23, 2001, to accommodate Tuesday and Friday audiences.
By this time, even I was tired of my current decks and had prepared "An Update on 25 Trends (and Some Ideals) in Qualitative Research" and "Contemporizing Brand Equity: Two Case Studies," having gained prior permission to tell the stories of the successful relaunch of Herbal Essences hair care and the not-so-successful rebranding of Helena Rubinstein skin care and cosmetics.
China with Hy Mariampolski (2002)
Perhaps the most momentous globetrotting opportunity came when Hy Mariampolski (QualiData Research) and I were contacted by the China Market Research Association to conduct two three-day workshops on September 4-6, 2002, in Beijing and on September 11-13, 2002, in Shanghai. We were provided with hotel accommodations and private tours of each city, as well as intra-China airfares. In the interim week between Beijing and Shanghai, Hy, his wife Sharon Wolf, and I boated down the Yangtze River just prior to its being flooded for the $25 billion Three Gorges River electricity generation project. It was a timely opportunity, but sad to see how many families were being uprooted from their river homes and farms and relocated elsewhere.
Our workshops in China included two excellent simultaneous translators for those researchers not totally fluent in English. A total of 75 young qualitative researchers participated. We found the attendees eager to learn, but humble when we painted a picture of how far they and their country would go in the coming decades. I remember seeing a huge advertisement in a mall near the venue showing an Asian woman dressed in a Western business suit. The headline was "Believe to Become." I used that as
a teaching tool to convince our attendees that everything is possible if you believe in yourself and in the best practices and projective techniques we were introducing. Western clothes and western wedding dress shops were everywhere we looked.
To our surprise, after each full day of teaching, at promptly 6:30 pm, a limo picked us up and drove us to visit a different market research company. We interacted with their management for an hour and then continued on with them to a Chinese banquet. Memorable, to say the least.
Kiev with Judy Langer (2007)
In August 2007, Judy Langer (Langer Research) and I taught together at a large international workshop in Kiev, Ukraine. Our sponsor, Sergey Govorukha, wanted us to share our knowledge and experiences with about a dozen of his qualitative research employees. Judy and I put together a three-day workshop, "Qualitative Research Best Practices, Techniques, Challenges and More: What Can We Learn from each Other."
We had a fascinating time with Sergey's young moderators, who were,
at first, laconic, but then thoroughly involved, sitting on the carpet, constructing collages. Sergey kindly took Judy and me on a city tour of beautiful Kiev. When we asked why there seemed to be so few elderly people in Kiev, Sergey explained that pensions had been severely cut by the government, so older folks moved out to the hinterlands.
After the workshops, Judy and her husband Bernie left together to travel in Russia. My husband Dan flew into Kiev where we had a marvelous one-day tour. Then off we went to gorgeous St. Petersburg for four days as a prelude to a ten-day cruise to Moscow. On the S.S. Litvinov, we crossed the locks of Lake Onega to the Volga River. The cruise boat stopped at many villages along the way, where we were often greeted with the traditional salt and bread of Russian welcome.
Russia was indeed a wonderful experience. Our trip had beautiful, blue-sky summer days. All the Czarist palaces and museums had recently been restored with fresh coats of paint, thanks to money pouring in during the early days of Putin's reign.
Remembrances of Times Past
One of my favorite quotes is by Mark Twain who said, "Travel is fatal to prejudice, bigotry, and narrow-mindedness, and many of our people need it sorely on these accounts. Broad, wholesome, charitable views of men and things cannot be acquired by vegetating in one little corner all one's lifetime." I am fortunate and grateful indeed to have shared cultural experiences and qualitative guidance all around the world. The more you give, the more you get.