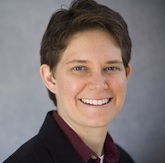 Dorie Clark is a strategy consultant who has worked with clients including the National Park Service, the Ford Foundation, Yale University, and Google. Clark served as the New Hampshire Communications Director for Howard Dean's presidential campaign and the Press Secretary for former U.S. Labor Secretary Robert Reich's race for Massachusetts governor. She has been published in the Harvard Business Review and is a regular contributor to the Huffington Post and BNET, the business division of CBS Interactive. Prior to her work as a communications specialist, Clark was a staff writer for the Boston Phoenix, covering local politics and policy and winning two New England Press Association awards. She was also a regular contributor to the Boston Globe, Boston magazine, and Commonwealth magazine.
Clark is as an adjunct professor of government and communications at Emerson College, Tufts University, and Suffolk University, and is a frequent media commentator on New England Cable News, WGBH, and other outlets. A member of the LeadBoston Class of 2009, she is a Phi Beta Kappa graduate of Smith College and Harvard Divinity School. She is the former Vice-President of East Somerville Main Streets, and serves on the Board of Overseers for the Massachusetts Society for the Prevention of Cruelty to Animals and the Board of Visitors for Fenway Health. Learn more – and access hundreds of free podcasts and articles – at dorieclark.com.
She is interviewed here by QRCA VIEWS Business Matters Editor Kay Corry Aubrey.