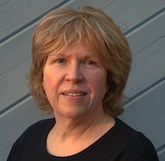 Liz Van Patten is a veteran qualitative research consultant with more than 25 years' experience discovering insights for dozens of client companies, advertising agencies, government and industry groups.
As head of her own qualitative research consultancy since 1987, Liz has provided customized, highly professional qualitative research services to dozens of Fortune 500 companies. Her business philosophy relies on building partnerships with clients and managing research investigations with creativity and flexibility.
Through her newest venture, Liz designs and executes domestic and international online qualitative research projects and online insight communities in financial services, Internet,
e-commerce, CPG, retailing, pharmaceutical/health care, energy and other industries.
Liz is particularly skilled in branding research, and has worked closely with leading branding consultancies managing qualitative research for brand identity projects across a wide range of product and service categories.
Currently serving on the QRCA Board of Directors, Liz also received the 2008 QRCA President's Award for her work producing QRCA Qcasts, monthly webinars targeting client users of qualitative research. Liz is a popular conference and webinar speaker about online qualitative research topics.
In 2008 she co-founded See Me Speak Communications, a consultancy devoted to helping research professionals improve the development, design and delivery of in-person and remote presentations. For more information visit www.seemespeakcomm.com
Contact Liz at Lvanpatten@aol.com