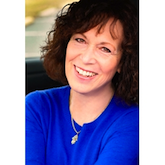 Laurie Tema-Lyn, Founder of Practical Imagination Enterprises, has been integrating creativity and qualitative research for the past 25 years. She inspires and guides client teams to create new business strategies, fill the pipeline with product and positioning concepts, and uncover robust insights about existing and potential consumers/customers. Laurie relishes taking on the tough assignments where new approaches and methodologies are created to deliver success: breakthroughs in thinking, insights and ideas. She draws her inspiration from the diversity of projects and clients she gets to work and play with—and has consulted in areas as wide ranging as advertising to zoos. Laurie interweaves her passions for theater, music, creative cooking, teaching and storytelling into her work.
A long-standing member of the Qualitative Research Consultants Association, Laurie is Editor-In-Chief of VIEWS, co-chair of the Philadelphia Chapter, and frequent presenter at national and local chapter conferences of QRCA and other organizations. Her book, Stir It Up! Recipes for Robust Insights & Red Hot Ideas. was recently published by Paramount Market Publishing Inc.
She is interviewed here by QRCA VIEWS Podcast Editor, David Van Nuys, Ph.D.