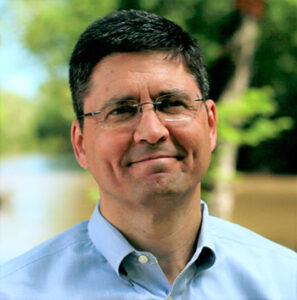 By Steve Henke, President and Chief Strategist, Harpeth Marketing, Franklin, Tennessee, steve@harpethmarketing.com
One of the most visible impacts of the pandemic on our business world has been the transition of events—conferences, trade shows, and seminars—from in-person to virtual. While in-person events are starting to make a comeback, virtual events are likely to be a staple of the business landscape for a long time to come.
In-person events existed as learning opportunities and places to make industry connections, and one of their biggest benefits was as a place to do some networking… either as an exhibitor/sponsor or just by walking around and bumping into people.
So, now that events are virtual, is networking gone? Well, no… but it's not as easy or "accidental" as it used to be. But it can be done. Read on…
I define networking as something where two (or more) people come together to connect, learn a little about each other, and evaluate the opportunity for some sort of mutually-beneficial relationship. So, if you buy into that, where else can that happen besides in-person events?
Leveraging Virtual Events
First, it can (sort of) be done at virtual events. During those Zoom calls—depending on the number of people on the line—you may have the chance to interact, share your elevator pitch, and decide to take the conversation offline. Two other opportunities give you the chance to network a little:
During breakouts. Tools like Zoom allow the organizers to create breakout rooms (much like you've experienced at in-person conferences), giving smaller groups the chance to interact and delve into a specific topic. It's a lot easier in the small group to connect one-to-one than in the "main hall."
At the cocktail "reception." While they can feel a little forced, most event organizers also build some sort of social activities into their virtual events. Pour yourself a glass of wine and stick around in the evening for these.
However, it is important to note that even in the small group settings, it's not always possible to engage in networking talk, because the group jumps right into the business topic or you never quite find an opening to reach out. But Zoom does show each person's name in the corner of their image on the screen. Take note of that, and reach out after the event to connect on LinkedIn. When you send the invitation to connect, reference the event, the small group, and perhaps something they said that you found interesting.
LinkedIn, the King of Virtual Networking
Then there's LinkedIn, of course. LinkedIn will be the center of your virtual networking world, so here are some suggestions to guide your activity:
Optimize your LinkedIn profile. Good photo, benefits-driven description, no blank sections, etc.

For your description, for example, instead of "Vice President, Franklin Research," you might say, "Recognized leader in product development research, with a unique expertise in front-end innovation." A statement like that will help you stand out and give people a reason to want to connect with you.

Be active on LinkedIn. To build awareness and a reputation, be active. Post frequently… if not a few times each day, then, at least, a few times each week.
Connect with others, part 1. Reach out to people when it makes sense for you to be connected. Think quality over quantity. The invitation you send should be somewhat specific to the person you reach out to. Never use the generic invitation that LinkedIn provides. Where do you find people to connect to?

First, LinkedIn provides a nearly limitless number of them under "My Network/People you may know…"
Second, reach out to people in the LinkedIn groups you're involved in.
Finally, as appropriate, accept the invitations that are sent to you.
Connect with others, part 2. In addition to connecting one-on-one with other people, you should also join LinkedIn groups. You can join up to fifty of them. Think about two categories of groups… those in market research and those in the industries you serve (where you'll likely find far fewer competitors).
Connect with others, part 3. Have you ever been at a reception where someone seems to be staring at you? "Checking you out," so to speak. Well, the same thing happens in LinkedIn where you can see who's visiting your profile. Make sure to follow up with these people in a helpful way, like, "Cindy, thanks for visiting my profile. Did you find everything you were looking for? Please don't hesitate to reach out to me directly if I can be of service. In the meantime, do you care to connect?"
OK, so far, that LinkedIn activity is a bit like being at a conference's cocktail reception… where you're walking around and scoping out who's there. Now it's time to engage in a conversation.
Like walking up to someone at the cocktail reception and introducing yourself, you can reach out to your first connections directly through LinkedIn using the InMail platform. Just like at the reception, that first touchpoint must not be a sales pitch. Rather than being salesy, be helpful. Why not share a resource… an article, e-book, or invitation to a webinar? Share it with a simple, helpful message: "Bill, thanks for connecting with me last week. As someone who works in consumer insights, I thought you might like this article we just published on mobile qualitative research." That's it—sit back and see what happens. If they ignore you, you'll have your answer. But if they respond with something more than a "Thanks," that opens the door to a larger conversation. For example, "Mary, thanks for sending the article… very interesting." To which you might respond, "Glad you liked it, Bill. By the way, are you doing much with mobile qual over there at Clorox?" Just like that, a dialogue has started.
Another way to initiate a dialogue is when you comment on a post that one of your connections started. It shouldn't just be a thumbs-up icon or a "Great post, Doug" message, but a well-thought-out, insightful comment that becomes the start of a two-way (or more, depending on who else sees it) conversation. Then, if appropriate, you can take it out of the thread and reach out directly via InMail.
An important tip is to "tag" the person who initiated the post you're responding to. To do that, enter in "@" and start to type their name. When it pops up, select it. This notifies that person of your post in their feed and sends a direct link to it.
The last way to connect is like walking up to someone you know at a reception and asking them to introduce you to the person they're chatting with, and who you don't know. For the vast majority of your first connections, you can see who they are connected to by looking at the "mutual connection" link found in the Highlights section of their profile. So, scroll through your connections' connections and see if there's someone you'd like to "meet." The fact that you're reaching out to someone via a referral means you come with a certain amount of credibility built in, which should make it a little easier to establish a dialog, just like at a reception.
Don't Forget about Your Current Clients
One of the best things about in-person events is that you run into current clients you didn't know were going to be there, and you'd block off some time to chat over drinks or coffee. While that may not happen at a virtual event or on LinkedIn, I submit you can purposely create an environment to network with your current clients:
Want to do something really different? Meet your clients for coffee! Really! Arrange to have a food delivery service (ubereats.com, doordash.com, etc.) drop off some coffee and pastries at your client's office for a scheduled Zoom chat. When you log in for the call, you've also got a full cup of coffee and a nosh. While not exactly the same as meeting at the corner coffee shop, it's not bad!
Schedule a "happy hour." At the close of their business day, have your clients log on to Zoom to have a cocktail and just talk, or "catch up," like you would at a conference. Ask them to invite some of their colleagues who you might not know, as a way to meet some new people. Ahead of time, send them their favorite beverage to make it easy for them to join in; wine.com and reservebar.com are two good options.
While we don't think of lunch-n-learns as networking opportunities, they really can be, especially if your primary contact helps by inviting a number of his/her colleagues from other departments or other brands. All you need to do is take care of the food and wow them with your presentation.
Bottom Line

Networking in the new normal is not the same as it was before the pandemic—but with a little effort and creativity, you can expand your reach, meet new people, and initiate dialogues that can lead to sales opportunities!
Good luck and good selling.