By Zoë Billington, Lead of Research & Consumer Insights, Vimeo, New York, New York, zbillington@gmail.com
Erica Dhawan
 Shares Why the Visual Component of Virtual Work Is Just a Small Part of the Story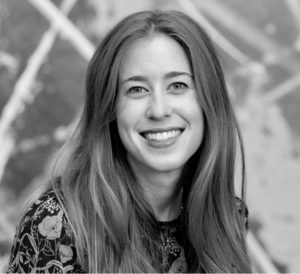 It was so fitting that my conversation with Erica Dhawan was conducted over Zoom. But let me tell you, I was feeling the pressure. After reading her new book, Digital Body Language: How to Build Trust and Connection, No Matter the Distance, my mind was swirling with best practices for holding successful virtual meetings, as well as ways to supercharge how I conduct research sessions online. Had I given enough detail about the agenda for the call in the calendar invitation? Was the tone of my writing too casual for a meeting with an author whom I had never met in person? While these questions, in so many words, were not on the agenda, I knew I had the opportunity for a "free communications consultation" from a true expert. In preparation for this interview and discussion, I had read Dhawan's book, learned the scoop on her background, and knew she was on a book tour. Now I wanted to know how to apply the principles of her book to our work in the qualitative research industry. 
Finding Her Voice in Both the Spoken and Unspoken Word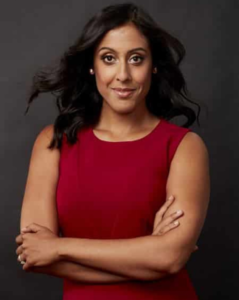 Dhawan is a first-generation American born to Indian parents. In the first pages of her new book, Digital Body Language, Dhawan writes, "My mom and dad both made it a high priority that my two siblings and I honored traditional Indian values and customs. Silence was a sign of respect to elders and listening, a prized trait." Her teachers' report card comments had a running theme: "studious but wish she spoke up more." Given all of this, Dhawan told me, "It was my destiny to speak up and find my voice."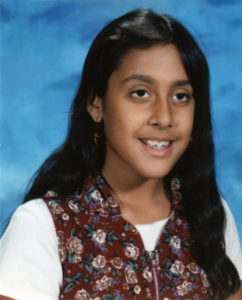 In her role as a communication consultant, Dhawan hasn't just found her own voice, but is using it to help others find theirs. So, it is kind of ironic that in her book, Digital Body Language, the emphasis is on the things that aren't said, but communicated through our physical disposition, virtual etiquette, and written communication. Due to COVID-19, her book tour was completely virtual. 
While Dhawan's upbringing and background are unique, she stressed in our conversation, "we're all immigrants in a digital world." During a time when the coronavirus has accelerated the speed at which our professional and personal lives have moved online, it is therefore more important than ever to reconsider the ways in which we interact digitally. The importance of digital interaction will not go away once we resume our "normal" lives. 
The Four Laws of Digital Body Language
Before I share more about how to practice successful digital body language in the qualitative research industry, it's important for you to understand Dhawan's "Four Laws of Digital Body Language," which she brings to life in her book through examples, anecdotes from clients, and handy one-pagers and charts for you to reference in your day-to-day. These four laws are crucial for any person living in today's digital era: 
Value Visibly:

This means ensuring that your team feels like their time is respected and that their best work is acknowledged. They also need to feel comfortable sharing their opinions.

Communicate Carefully:

This means ensuring everyone understands priorities and next steps, is clear on which channels to use for communication, and that a common vocabulary is used to promote understanding.

Collaborate Confidently:

This means that the right people are looped into conversation at the right time, that stakeholders are aligned, and that there are consistent communications across teams.

Trust Totally:

This means we feel safe speaking with each other, give each other the benefit of the doubt, and create moments for informal connections (Dhawan, 156).
Abiding by the Four Laws as Qualitative Research Professionals
Dhawan's book focuses on how to achieve these four principles, and what success looks like when you do, in the context of working with your team within an organization. As a VIEWS reader, you likely have even more dimensions of relationships to consider: those with our clients, stakeholders, research partners, and/or research participants. During our Zoom conversation, Dhawan and I explored some common situations that research professionals encounter—from client/provider relationship management to digital focus group dynamics—and identified ways in which VIEWS readers might apply the principles to their own work. In talking through some of these challenges, Dhawan offers us three key things to keep in mind: 
Start relationships off on the right foot

Think less like an office meeting host and more like a TV show host

Don't go (all the way) back to normal!
Start Relationships off on the Right Foot
A point I raised to Dhawan was that many VIEWS readers constantly start and juggle relationships with differing power dynamics: researcher/client, vendor/researcher, and research participant/researcher. It takes time and thought to constantly code switch across these types of relationships. What is her "tip sheet" for managing it all? 
First off, Dhawan wanted to remind us that this time and thought is not wasted. She told me that research shows that in a few seconds we make a judgment. Our digital body language comes across in our first calendar invite and our first Zoom appearance. When starting a new relationship with a client or vendor, Dhawan recommends asking yourself the following questions: 
Assess

your level of power: Who has more or less power in the relationship? How much do we trust them?

Ask

simple questions: What are your preferences when it comes to meeting platforms? Meeting times? Emails versus meetings?

Identify

the communication style of this person: Are they a digital native, digital adapter, or hybrid?

Understand

how they like to process information: Through a visual deck, spreadsheet, or verbally?
In addition, Dhawan emphasized writing clearly, erring on the side of formality, and mirroring their initial communications when starting up a new relationship. This means paying close attention to the signals they provide in their communications (e.g., use of punctuation, emoji, length of communications, inclusion of niceties) and showing respect by mirroring those back to them. 
If having to consider all these things feels overwhelming—yes, it's a lot when you write it all down!—Dhawan reminded me that it's a learning process, and now is definitely the time to commit to it. We can save a lot of time when we don't travel across the city, country—even globe—meeting with clients and vendors face-to-face. With this time and energy savings, we can be more thoughtful about how we build new relationships and use new tools and creativity to our advantage. 
Think Less Like an Office Meeting Host and More Like a TV Show Host
One additional challenge about primary research, I told Dhawan, is that even more unknowns are introduced when researchers speak to research participants than to clients or providers. Researchers have just minutes to build rapport when speaking with consumers, which can set the tone for an entire conversation. Up until the pandemic, many qualitative researchers spent careers learning how to quickly build this rapport in person, in focus group conference rooms, or in consumers' homes where they are in a comfortable environment on their home turf. The question I posed to Dhawan is: How can we build toward a "trust totally" culture (Dhawan, 156) when we are starting new relationships so quickly and so frequently with consumers on digital platforms? 
"Think like a TV show host," suggests Dhawan. "They bring in different people for different segments, cut people off when they've talked for too long, summarize common themes throughout a segment, and end with clarity on next steps." TV show hosts also put a premium on how the program makes people feel when watching and/or participating in it. Dhawan says that bringing this mentality into our roles as researchers means: 
Pre-plan

and clearly communicate a thoughtful agenda: Tell participants what they can expect to talk about, how you're going to engage with each other (e.g., verbally, through chat; in a free-form discussion; or a more structured one), and make sure everyone understands the goal of the meeting.

Design research

interviews/groups to engage: Utilize the virtual whiteboard and chat box, make time for bio breaks, create small breakout groups for discussion to balance against any presentation time, and mix up the medium in which information is presented, if any, for different types of learners.

"Pass the microphone"

to foster inclusivity and knowledge sharing: Ask participants to share ideas in the chat box to level the playing field for introverts; call on people with diverse opinions and who may not always feel comfortable sharing out loud in a group. When possible, send questions or prompts ahead of time as a pre-task so participants consider answers independently of a group. These techniques can also help steer away from group think, a common challenge during group interviews.

Consider your stakeholders on "the other side of the mirror"

as well: Within thirty minutes to an hour of the session end, send out notes for your "audience" (clients/stakeholders) to serve as a "virtual handshake"—thanking them for attending and providing a recap of the session to help them remember it.
Don't Go (All the Way) Back to Normal!
When I spoke with Dhawan in June 2021, the research industry had gone through an intense experience of redesigning and conducting research, and interacting with colleagues online that previously would have been done in person. In fact, we would be remiss in completely returning to the way things were before the pandemic. 
Dhawan feels, "This is the moment where we shouldn't just adapt but to make a better normal. Question: what have we learned through our digital shift that will allow us to be better researchers? Do an audit." 
We've all picked up different best practices during the pandemic. For example, Susan Fader of Fader Focus likes to send a video welcome to people participating in her research studies. Kathleen Marker of Quip Insights has adapted her question types during virtual group sessions: "I've started asking people questions that will require a longer narrative response (e.g., 'tell me a story about…') versus shorter question-and-answer formats that I relied upon more during in-person research. I find that these types of questions reduce chances for people to talk over each other, which is more common with virtual platforms and tech delays, and that people are more open to longer narratives in the comfort of virtual settings." Dhawan encourages us to hold onto the techniques that are working: "These are all pivots that will make us better when we return to face-to-face." 
Whatever your favorite new technique, the core principles of Dhawan's book are evergreen. As we wrapped up our conversation, Dhawan reminded me, "Digital body language is not about your Zoom background. It's about engagement: feeling heard, acknowledged, and valued." Some of the common mistakes or barriers to achieving these feelings that she's experienced during her book tour have been: "Forgetting to show gratitude; being in a rush or multitasking; using the wrong channel for the information (e.g., endless reply all, large video calls); an obsession with pretty backgrounds." 
When you use the laws of digital body language effectively, not only will your clients, colleagues, and research participants reap the benefits, but you will too. Dhawan says she's seen that people are more thoughtful of meeting time, that she has the time and resources to reach more people online than when she physically flew to meetings, and that she's seeing increased participation in meetings and press conferences through the chat box—hearing from voices that otherwise wouldn't speak up during a call. We hope you'll see these results, too.