The Queen City Awaits with All of its Fun and Adventure for us to Taste and Explore to our Heart's Content.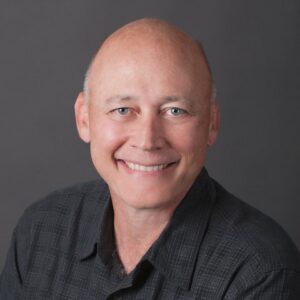 By Chris Hauck, HauckEye, Longmont, Colorado, chris@hauckeye.com
Our next QRCA Annual Conference will be held in Charlotte, North Carolina, from March 22 to 24, 2023, at the Le Méridian/Sheraton Charlotte Hotel. Nicknamed the Queen City, Charlotte was named in honor of Charlotte of Mecklenburg-Strelitz, who was the queen consort of British King George III during the time of the city's founding.
The theme of the conference this year will be Powering Up for the Future of Qual. This theme considers how technology changes our daily lives, how we conduct research, and the methods we use—which are all important as we think about and discuss the future of qualitative research. I'm excited to visit, not because I have always wanted to visit the Queen City, but because it's an opportunity for me to get to know a new city. To prepare myself to visit Charlotte, I reached out to my friend Daniel, who has lived in Charlotte for a while, to help me get a feel for what is to come. Daniel's local expertise will help us navigate the Queen City, direct us to cultural attractions, and point us to local places to eat and relax during our next QRCA gathering.
When I travel to conferences, I also love to experience places—walk around, learn about the history, taste the food, and savor the local drinks. Charlotte is a fantastic choice for a QRCA conference because the city is well-connected domestically and internationally, and provides a host of amenities, cultural attractions, and places to eat that you would expect in a larger city. Charlotte will be full of spring experiences as we all make our way to the southeastern U.S. The weather in late March will just be shaking off winter and will feel a little warm for me coming out of the mountains. Common weather in March sees highs in the 60s and lows in the 40s (Fahrenheit), so for those of you traveling from colder climates, Charlotte is going to feel warm like a big blanket.
Variety of Museums and NASCAR Attractions
For those of you arriving by air, Charlotte International Airport (CLT), within close proximity to downtown, has managed to keep a smaller, more relaxed feel, despite being ranked the sixth busiest airport globally in 2021.
The QRCA conference hotel is located in Uptown, which is the heart of the city's business district. For the culturally inspired visitor, Uptown has a nice offering of museums—many of which you can see using the same pass. I want to check out three museums around the Levine Center for the Arts campus: Bechtler Museum (houses the works of several influential 20th century artists, including Pablo Picasso, Andy Warhol, Alberto Giacometti, and Jean Tinguely); Mint Museum (has one of the world's most notable craft and design collections, as well as a substantial collection of American, European, decorative, and modern art); and Gantt Museum (hosts important works from Black artists like Charlotte-born Romare Bearden, Gordon Parks, Kara Walker, Augusta Savage, and Jean-Michel Basquiat).
Also in the Uptown area is the Levine Museum of the New South, which offers permanent exhibits exploring life and stories of the South from the Civil War to today. The centerpiece of the museum is the Cotton Fields to Skyscrapers exhibit, which includes more than 1,000 artifacts, images, and oral histories of the region from the past 150 years. The Levine Museum has interactive displays, including a sit-in lunch counter and a one-room tenant farmer's home. (Please note: The Levine is in transition and will be in temporary housing at Three Wells Fargo Center at 401 South Tryon Street.)
For sport fans, NASCAR is king in Charlotte. The NASCAR Hall of Fame offers a look at the sport's history and origins in the South, where the cars are fast and the racing is a little more on the rough side. People will tell you that the South is all about football, but in North Carolina, it's all about basketball and NASCAR, and in Charlotte, it's really all about fast cars. While the big race at Charlotte Motor Speedway isn't until later in May, there may be action on the outskirts of town in March. If you have a car in Charlotte, you can book a tour of the speedway that includes driving on the track (or better yet, reserve your tickets to our QRCA group for Tuesday's Cultural Experience the day before the conference!).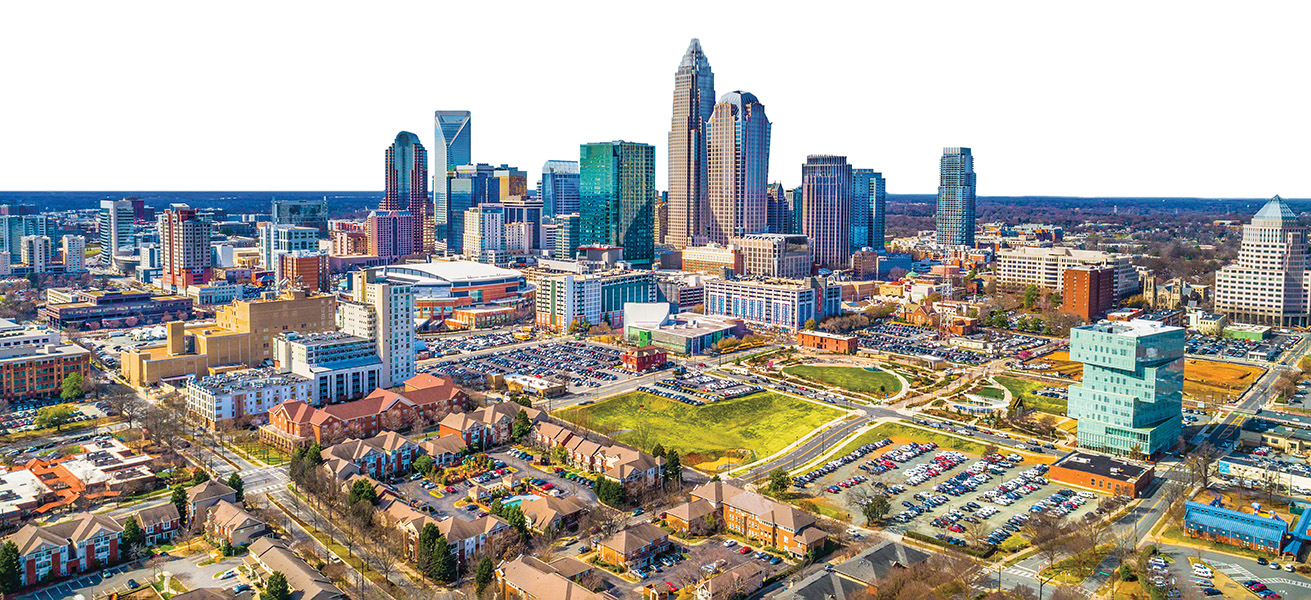 Restaurants and Libations for All Tastes
By now, you must be hungry and probably a little thirsty, too. Daniel suggests Uptown as a good place to eat and seek libation because it is walkable and comes with a lot of options.
The 7th Street Public Market, especially, has a variety of food options. The market became North Carolina's first food hall when it opened in 2011. As a nonprofit incubator, it's meant to give emerging chefs, restaurateurs, entrepreneurs, artisans, and makers the chance to be part of a tradition and start their dreams in a safe, inclusive, and supportive environment. As a public market, Daniel explained that anyone can experience what these business owners produce as they walk through the market. If variety is the spice of life, then the 7th Street Public Market is Charlotte's spice rack.
For me, a trip to the South means good soul food made with love. Uptown has plenty of good Southern cooking to try, including fried chicken, collard greens, green beans and bacon, and don't forget the mac and cheese. If you want to try some Southern soul food in Uptown that is close to the conference hotel, my friend has pointed me to several restaurants, including Haberdish, Freshwater, and Mert's Heart and Soul. If you want to go beyond the Uptown neighborhood, head over to South Charlotte and try La'Wan's Soul Food.
Barbecue is also a way of life in the South, and Charlotte has plenty of options. We'll miss the annual Carolina BBQ Festival, which is where pitmasters from all over the Carolinas team up to showcase the three regions of Carolina barbecue, defined by the sauce they use (tomato, mustard, or vinegar-based). This Carolina tradition is held each May, where the best barbecue cooks in the world compete for a grand prize. If you are looking for barbecue one evening, don't expect fancy plates or silverware. Some notable places include Bar-B-Q King in West Charlotte, Big Tiny's BBQ in Mooresville, Bobbee O's BBQ in North Charlotte, or the Improper Pig in South Charlotte. When it comes to finding the barbecue you want, locals can point you in the right direction.
Music and Entertainment
For music and show enthusiasts, the North Davidson Street area (locally known as NoDa) is regarded as the city's arts and entertainment district, with local music found in smaller venues. The Evening Muse is an intimate, 120-seat venue where bands like the Avett Brothers and Sugarland have performed on their way through town. Word has it that another outstanding NoDa live music spot is the Neighborhood Theatre, where you can catch emerging and established soul, Americana, and folk acts. You can also check out the Children's Theatre of Charlotte, a mile from the conference hotel. (QRCA is partnering with the theatre for the 2023 Qually Award.)
Beverages complement a relaxing evening of networking, and beer is the beverage of the Queen City. Be on the lookout for creative beer labels like the Hop, Drop 'n Roll IPA from NoDa Brewing Company, the Jalapeno Pale Ale from Birdsong Brewing Company, or the Baby Maker of Triple C Brewing in the South End. For beer lovers, Charlotte has 30-plus breweries, along with one of the oldest biergartens and brauhäuser in the South at the Olde Mecklenburg (Olde Meck) Brewery. If you want a bite to eat in NoDa, Daniel recommends The Crepe Cellar. This small European gastropub offers a warm ambiance with amazing food. More of Daniel's NoDa favorites include Pinky's (Westside Grill for a '50s experience and fried pickles) or Amelie's (French bakery with sandwiches and wine).
For those of you who love the late night, try Merchant & Trade, a top-floor house bar at the Kimpton Tryon Park Hotel. Here, DJs spin music and bartenders mix up stellar cocktails, and you'll be treated to stunning skyline views and the Romare Bearden Park below. Another cultural experience happens at The Crunkleton. This Prohibition-style speakeasy, located in Elizabeth just southeast of Uptown, is technically a private club, but the annual $10 membership fee is worth the price of admission. With an extensive and rare bourbon list, the bar excels at whiskey-based classics.
See You in Charlotte!
I've mentioned just a few of Charlotte's neighborhoods, attractions, and eateries to explore during your visit in March. Anticipate a city with southern charm and a laid-back casual atmosphere awaiting you. Enjoy the next QRCA Annual Conference, and experience the modern American South. I'll see you at the bar. Or the barbecue. Or at La'Wan's Soul Food. Yum!
Business and Marketing Insight
As a business destination, Charlotte and its greater economic region extending across the Carolinas is growing as an international business hub. Charlotte is also a hot real estate market. North Carolina is part of the sunbelt, so a warm climate and an abundance of nature at the city's doorstep make the city an attractive option for businesses to invest, relocate, and grow. Apart from the strong banking and financial services industry, the city's tech industry is also attracting professional talent.
Charlotte is seeing business growth and has an international airport hub that connects travelers nationwide and globally. There are plenty of flights to/from all over North America and Latin America, and regular connections to Europe. Charlotte continues to grow and is playing a central role in the innovation and experience economy of the U.S. Southeast.
For more about the city as a business hub, check out the Charlotte Regional Business Alliance at: https://charlotteregion.com.
For attraction and destination marketing information, visit: www.charlottesgotalot.com or www.visitnc.com.