Catch & Release: Applying my experience learning to fly fish to using new recruiting tools and services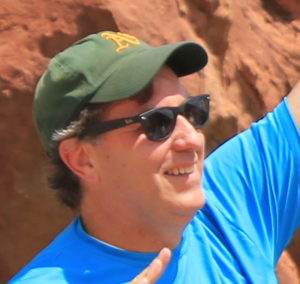 New ways to recruit qual participants are popping up. How do you decide whether they fit your recruiting needs and if you do, how do you adapt all your recruiting skills to the new medium?
In our interview with Ted Kendall, market researcher and whenever possible also an avid fisherman – he discusses learning about new recruiting platforms and how to adapt screeners to optimize their use.
How does the fishing tie in with this topic – tune in and find out!
New fishing holes – the new options and what they offer (no endorsements or recommendations or pricing talk) 3. The new rod – how to adapt screeners to the new formats especially dealing with knotty problems like logic, quotas. 4. Gear and flies – walk through the steps and pieces beyond the screener that need to go together to make the recruit successful 5. Keep or toss back? – How to evaluate recruits with new tools at your disposal, especially how to spot the gamers and fraudsters 6. Q&A
Qualies will be able to: 1. Make an informed decision about whether to use one of these new services and which ones to consider for a project. 2. Know how to put the pieces together including the screener that will lead to quality participants.
Ted Kendall started in market research early—working as the gofer, essentially, for a small research firm to pay college tuition. Once out into the real world, his career has been in market research, starting on the client side as a research manager with Hewlett-Packard, Compaq, US West. The dawn of the Internet for real people presented the opportunity to pioneer online methods and he moved to the dark side to co-found QualTalk, a research bulletin board platform that was acquired by 20/20 Research and lives on today as Qualboards. But he missed the real work of research and started as a 'supplier'—first as MI3 Market Intelligence and then 12 years ago as TripleScoop Premium Market Research. Not on his LinkedIn Profile: When he is not immersed in data, Ted loves a good ballgame, especially in person. (His favorite team is the Oakland A's—because he grew up in the Bay Area going to their games and because Moneyball. But he appreciates most any team and can tell you a player he likes from any team.) He also loves to bake bread (really), run (latest fun run—on the Continental Divide at Monarch Pass) and listen to Prog Rock. And fly fishing on a mountain river. Ted's dream job is to be mayor of a small town, where everyone knows your name and the local diner knows what your usual is.
His bucket list includes:
Watch a ballgame at each of the Major League Ballparks in the US and Canada.
Write a novel that people enjoy reading.
Break the two hour mark on a half marathon.
Take a photograph that is so amazing that people want to buy it.
Actually catch a fish fly-fishing.