Editor's Note: We hope that by the time you read this, the COVID-19 vaccine will be making progress and small businesses that have been impacted, including independent research practices, will be rebuilding even stronger. Going forward, to provide real-world insight on developing best practices and a "build stronger" strategy, Business Matters is tapping QRCA's best-kept secret resource—the Emeritus Special Interest Group (SIG), led by Lynn Greenberg and Michele Zwillinger. Dear Emeritus is a new column providing insights from distinguished long-term QRCA Emeritus SIG members on topical issues facing readers.
— Business Matters Feature Editor Roben Allong
Dear Emeritus:
My life has been in flux since COVID-19 hit. My awesome business tanked, leaving me stressed out with a shrinking bank account. Early on, I passed on two small projects with very limited budgets thinking they were not worth my time. Now I'm wondering if I should have said yes, if only for the sake of maintaining my connection with those clients. What should I do?—Worried in Waukegan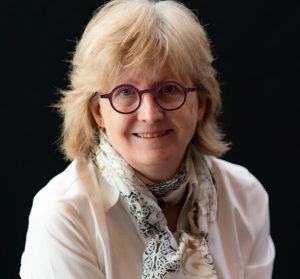 Dear Worried:
Susan Abbott Responds
Clients are gold, and keeping in touch with them is crucial to your long-term success. If you are not busy, taking on a small project is a good idea because it keeps your work in front of your clients, and small projects can sometimes grow into bigger ones. Think of these small projects as marketing investments.
The bigger challenge is just the overall drop in economic activity. You want to ensure that clients know that you can do many kinds of insight-gathering and even co-creation sessions using modern communications technology. If you need to boost your skills in this area, QRCA has you covered; check out the online learning resources on this topic.
There are really three possibilities for obtaining work right now.
First and easiest: Come up with ideas to help current clients succeed.
Second, and more difficult, but potentially very rewarding: Seek out new clients that are growing and thriving and may be overwhelmed by all the business they are getting. There are many, from grocery delivery services to recreational equipment makers to technology giants. Read the business news to identify the sectors that are booming right now.
Third approach: Look for ways to use your skills in a non-marketing/non-research way. For example, public health organizations are hiring contact tracers.
These are times that require creative thinking, so treat yourself as your own client, and use your creative toolset to generate possibilities. Remember, this too shall pass. Find ways to be well-positioned when that happens.
Susan Abbott
susan@abbottresearch.com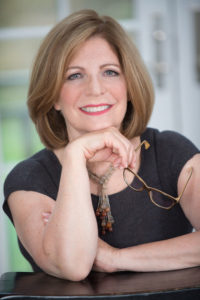 Dear Worried:
Betsy Bernstein Responds
I am so sorry to hear how stressed you are about everything. It's little comfort knowing that you are not alone in experiencing how COVID-19 is changing all the rules. Unfortunately, we hear stories like this from all sides. Clients dealing with reduced budgets and furloughs share stories similar to yours. The guiding principle that has always helped me is that my job—aside from delivering quality research—is to be an ally for my client and help them find a way to look good and be a hero within their organization. In this environment, doing so may take on a few different looks.
Find ways to deliver valuable research at a price both you and your client can agree on. If they need to cut costs, you can justifiably cut something on your end. Can they, for example, live with a topline report instead of a full one? What about cutting group size (i.e., seat six instead of eight) or the total number of interviews? Is there a location where research may be less expensive? Is there a seasonality that you should avoid (i.e., don't try to speak to small business owners during the Christmas season)?
Think about what the client really needs versus wants. Telling a client that what they've asked for isn't what they should be doing can demonstrate your thought leadership. They've asked for focus groups to evaluate advertising. You can suggest that IDIs or dyads/triads may be more appropriate—and may also shave costs. Figuring out puzzles like this will also be rewarding to you.
 Keep in touch, providing interesting new information. Clients whose time is stretched thin do not have time to read the news or research publications. By all means, take advantage of all the webinars and Zoom sessions that are available, often at no cost. QRCA has loads of them! Chat with your peers. Listen for news you can share with your client. Has a new research service been introduced that addresses pandemic needs? Have you received an ad for your client's competitor? Have you personally studied a new area or discovered a twist that makes one online research platform better for their needs? Pass this news on to them so they can also provide valuable information to their own teams; you will become the one who is known as the savvy source.
Support clients who may, themselves, need help. It may just be a call to check in and see how they're doing. But a client who is concerned about being furloughed may also appreciate the connection. Be active on LinkedIn. Provide recommendations and help them network. Volunteer to serve as a reference.
Projects you have already turned down are like water under the bridge. They're likely long gone at this point, though that doesn't mean that you can't reach out to that client and attempt to reestablish your partnership with new information.
In the meantime, make sure you take time for yourself and your family, too. It may sound trite, but get out for a walk and some fresh air, find a new meal to cook, or enjoy reading a book. One friend has taken up piano lessons, another auto repair. Each one claims you can learn anything on YouTube. My family across the country talks about how we've actually become closer due to our weekly Zoom calls; we've made time for each other. As we move out of the pandemic back into recovery, you will relish the opportunity you were able to do this.
Betsy Bernstein
betsy@bernsteinresearch.com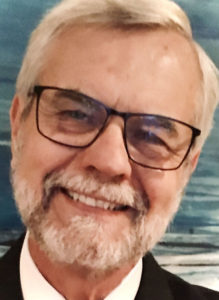 Dear Worried:
Greg Rathjen Responds
Before the pandemic, there was a natural cycle of independent consultative work we all experienced. There were times when we were overwhelmingly busy and times when it seemed like work just mysteriously disappeared. During those down cycles, we shifted our focus to cleaning out files, making lunch plans with clients and prospects, writing articles, rethinking methodologies—and optimistically waiting for the phone to ring (yes, the phone). These down-cycle activities didn't wreak havoc on our emotions because we had confidence that the slump cycle would be over reasonably soon. These past cycles didn't call for a major rework of the business model, or jumping to projects that didn't fit our skill sets, or taking any project that came along. Overall, they worked themselves out just fine. The mantra, as Susan Abbott says, is "this too shall pass."
This cycle is clearly different. Parts of it may pass, but the new normal will likely call for different approaches to qualitative research and different deployment of the qualitative skill set. The only comparable time I can remember was post-9/11. Everything came to a halt, travel ended, and everyone hunkered down for the worst. But that event was singular; it had classic enemies, heroes, defenders, and shared strategies to work through it. It also generated a shared consensus that unified the country and accelerated getting to a new normal, one very much like the old normal. Post-9/11 was just a matter of waiting for security to return; its impact did not permanently close businesses or require new social distancing measures that required altogether new research methodologies. It did "pass" for the most part, letting qualitative continue pretty much as it had prior.
Worried, the challenge for our future means delving into meaningful ways to reposition our skill sets and build methodologies that capitalize on approaches that have served us so well in the old normal. Face-to-face will likely be a much smaller proportion of qualitative research. We need to create more distance-based approaches with insight creation to meet and exceed what we have done in the recent past. Qualitative professionals like you may need to help the quantitative world learn to rely on open-ended survey questions: what to ask, how to ask, and how to understand and interpret for better decision-making. You might be able to help your clients unbundle social media commentary—a task that will grow in importance, as will the need for empathy and nuance as a key part of how that morass gets interpreted. This too shall pass, but we hope it won't pass us by.
Greg Rathjen
marketecture2@comcast.net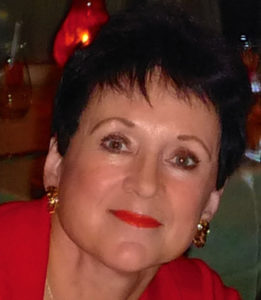 Dear Worried:
Pat Sabena Responds
Find interesting items about client businesses, and send them a nice note. Don't mention that you passed on their meager budget, just that you're always interested in moving their industry or their brand forward. While they may have been trying to get more for less—thinking that researchers had become desperate during COVID-19—it's never smart to call these clients back as if you were pleading for their business at any cost.
Pat Sabena
psabena@qual.com
QRCA's Emeritus SIG was established in 2019 to create value for QRCA members nearing retirement by providing engaging content and conversation reflecting their wisdom, experiences, and connections to fellow QRCA members. The Emeritus SIG meets monthly, usually on the last Friday of the month, and is open to all QRCA members. Qualitative researchers 65 years of age or older with 25+ years of QRCA membership and/or marketing research experience qualify for a 50% Emeritus discount on QRCA membership, events, and conference fees.