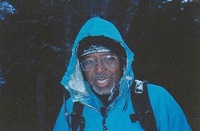 Robert ("J.R.") Harris, President of JRH Marketing Services, has over 40 years of diverse marketing and research experience, including media, packaged goods, international, and ethnic marketing and research assignments from major corporations, agencies, organizations and government ministries. He is also an experienced qualitative research consultant who has moderated thousands of focus groups. He is a Founding Member and past President of the Qualitative Research Consultants Association (QRCA). For more than 20 years he chaired the organization's Bylaws Committee and he continues to be active in QRCA as Chair of the Professionalism Committee. Harris is an elected member of the Market Research Council honorary society, and is a past Chairman of the Research Industry Coalition (RIC).
When not at his desk, J.R. pursues his avocation as an adventurer and explorer. His resume includes more than 40 wilderness expeditions over the past 30 years to remote places such as Alaska, Tasmania, Iceland, Patagonia, Lapland, the Australian Outback, Greenland and Tanzania. Many of these treks were solo. In recognition of his experience, he was elected into the Explorers Club in 1993.
Mr. Harris has written a number of articles and stories about his exploits and experiences, and he uses these topics as a motivational speaker at inner-city high schools in New York City. He is interviewed here by QRCA VIEWS managing editor, Dr. Sharon Livingston.