Studying advertising with a minor in Italian studies, I always envisioned that, one day, this niche combination would lead me toward some sort of sexy advertising career that would send me jet-setting around the globe. Well, that somewhat panned out but not immediately, nor exactly in the way that I had fantasized.
Starting my career in New York City, I quickly found myself at a desk. Sure, the perks and vendor outings were all fun, but the day-to-day monotonous surroundings of office life were tough on my free-spirited self. Fast forward: I left the corporate world after seven years to embark on a five-month "eat, pray, love" backpacking trip around Southeast Asia. Upon returning and in search of remote opportunities, my recruiter leveled with me. "Shira, I just don't think that this Bohemian research company you want exists out there!" Nevertheless, she gave me my first lead to an ethnography company, which became the first client that catapulted me into the vast uncertain-yet-exciting world of research consulting, and the work/travel lifestyle I had always hoped was out there!
Over the last five years, studies have taken me to some pretty interesting places—not necessarily all "sexy," but many of which were diamonds in the rough where I never imagined I would ever go…or want to go! Regardless, I've gone into every work trip with an open mind and a sense of exploration and adventure. (Let's be honest—to make the best of that per diem to see what kind of food each place is all about!) I get to expand my perspective and reinvigorate my senses with an ever-changing backdrop, which helps me stay curious and inspires my best work.
While we all await the day when in-person research resumes and we can interact with participants face-to-face again, I decided to recount and share some of my research wanderlust discoveries, to reminisce on those times, and promote the lesser-known.
Norfolk, Virginia
Initially going there for no other reason than to conduct shopalongs for a grocery chain, I came to learn that Norfolk was rated America's number one favorite place to visit in 2016! Who knew? Well, I can say that I was charmed by the downtown area set on the Chesapeake Bay, where you are greeted by the floating monstrosity of the Battleship Wisconsin, a WWII warship. Norfolk is a naval town, and I could feel the American spirit woven throughout the nearby neighborhoods with beautiful colonial-style homes, many adorned with American flags and beautiful gardens throughout. It struck me as the kind of town people quintessentially think of as "small town USA."
In the evening, I headed to Grain, a rooftop restaurant and bar overlooking the water. It was chic, vibrant, and scenic, a great place to take in the views of the bay and converge with locals, tourists, and worker bees alike. It was over a cocktail at the bar that I struck up a conversation with a gentleman who was also there for work and owned a ship-painting company. I learned all about the complexities and arduous undertaking required to paint large military ships, and the millions of gallons of paint it takes. The things you learn about from people on unknown turf!
One more food highlight came from a recommendation for authentic New York Jewish deli-style food, called Route 58. Having lived in New York for years, I know a good Reuben sandwich when I see one, and this place did not disappoint, especially after a full day on my feet interviewing shoppers. I was stuffed, but guilt-free and happy.
Minneapolis, Minnesota
It feels strange to reflect on my experiences in Minneapolis when so much pain has swept through it since I was last there in 2019. I fondly remember it as a serene and clean city, infused with nature and culture in subtle, yet unexpected ways. While the majority of my time there was spent at the Mall of America and outlet malls for in-store ethnographies and concept testing intercepts, I was able to make the best of my downtime to see what life there was really like.
After long days at malls, nature calls my name. I didn't hesitate to head to Minnehaha Regional Park, where there were some beautiful nature trails along a river. After a good trek, I was pleasantly surprised that there was an excellent seafood restaurant at the base of the trail. Sea Salt cooked up some pretty extensive and well-prepared seafood, from fried calamari to seafood tacos to clams to shrimp baskets and Po' Boys. Oh, and great beer, of course. It was a deliciously blissful place to sit out on the patio and take in the sounds and cool spray of the rushing waterfall nearby.
Other warm-weather days there are well-spent at the sculpture garden, across from the Walker Art Center. It is a lovely span of earth dotted with different quirky and whimsical sculptures, including Claes Oldenburg's famed Spoonbridge and Cherry, and big blue rooster Hahn/Cock by Katharina Fritsch. It was a great—and free—way to spend an afternoon getting to know the city.
There are some great eats to be found in Minneapolis, and I've only scraped the surface. Luckily, one of my research gal pals lived there and did not steer us wrong with two delectable dinner experiences for more social foodie outings, sister restaurants Argentinian-inspired Martina, and Oaxacan family-style bites at Colita.
Chicago, Illinois
What could I possibly tell you about Chicago that you wouldn't already know? While most of what I've recounted here revolves around lesser-known cities rather than the more familiar metropolises, I couldn't leave out Chicago. I won't bore you with where to find the best deep-dish pizza (though I'm partial to Lou Malnati's, where I get "The Lou" veggie personal pie). But my favorite find there, a true hidden gem, was meeting my fiancé last summer while conducting focus groups. (No, he was not a participant, but I know you were probably hoping for that!). So, I tend to be rather biased in rating this as my number one favorite city of hidden gems I've discovered.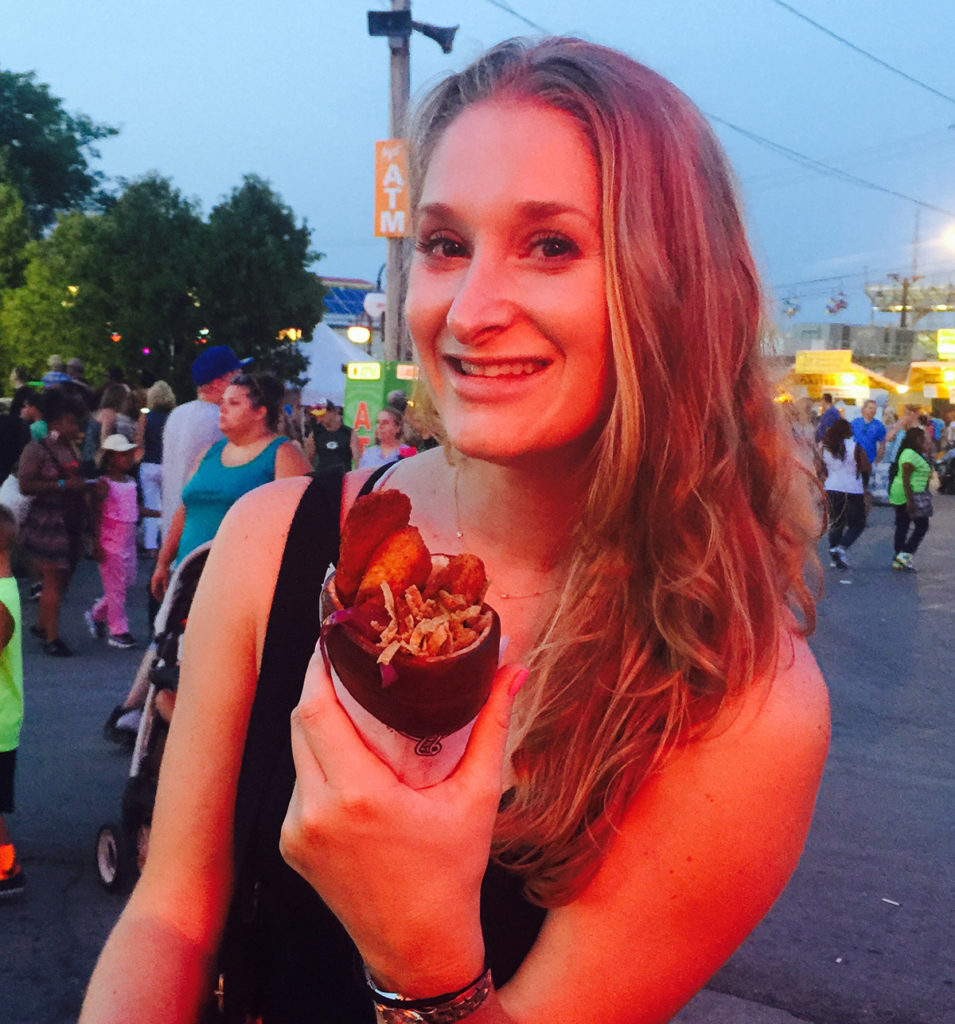 Milwaukee, Wisconsin
By now you are probably thinking, "Wow, there are a lot of Midwest cities on this list!" My thoughts exactly. Since getting more into qualitative research circa 2016, I realized that clients love conducting qual in the Midwest! While it may not be the region that most people would say, "Gee, I hope I get to travel to the Midwest for work one day!", it's cities like Milwaukee that turned me on to the idea that the region is indeed full of hidden gems. A team of ethnographers and I were there for much longer than expected due to some technical difficulties with store traffic counter cameras not yet functioning in time for us to conduct shopper intercepts. (It was an interesting study that overlaid traffic heatmaps with insights and observations collected from our in-store data collection to unveil barriers to purchase. But enough research for now!)
One of our favorite areas was the riverfront downtown, where we stumbled into a cheese shop that solidified any stereotypes we had ever heard about Wisconsin being a cheesy place, complete with cheddar cheese wedge hats. We, of course, had to try fried cheese curds and beer, and headed to the Rock Bottom Brewery on the river for that. It did not disappoint. The riverfront was a great place to stroll and feel the pulse of the city.
We happened to time our visit during one of the most anticipated times of the year in Milwaukee, the state fair. I realize I had never been to an actual state fair before this. It was HUGE. Rides, bodybuilding competitions, food galore, vendors selling everything from boho dresses to electric massage chairs and more. Oh, and did I mention the food? This fair is known for high-stakes food competitions, and we indulged in one of the winners from last year's fair—a soft pretzel cone wrapped around some combination of fried chicken, potato pancake, apple crisps, and maple syrup.
Kansas City, Missouri
This city unexpectedly turned out to be one of my favorites in the U.S., and to me, embodies the meaning of a hidden gem. I've discovered that not only do I see it that way, but so do the locals, and they aren't eager to let their secret out. It's got everything a great city has, but on a smaller scale with fewer people. It boasts different neighborhoods, all with their distinct personalities and architecture, and a great art and culture scene. Perhaps most importantly, it's a food and beer town, and relatively cheap! Since I've been there four or five times on work trips for store intercepts and shopalongs, I've collected the most recommendations there.
The best buffalo wings I've ever had are in Kansas City. (And I'm from the South. We like wings.) The Peanut is Kansas City's oldest bar and grill, formerly a speakeasy during Prohibition. Their wings are monstrous and flavorful with some secret buffalo sauce recipe I can't figure out. This is a loud, boisterous dive bar and a fun place to hang out after a long day of interviews if that's the vibe you want. It's a pretty social place, where I met a friendly local guy, a big foodie and barista, who gave me invaluable pointers for food and coffee around town.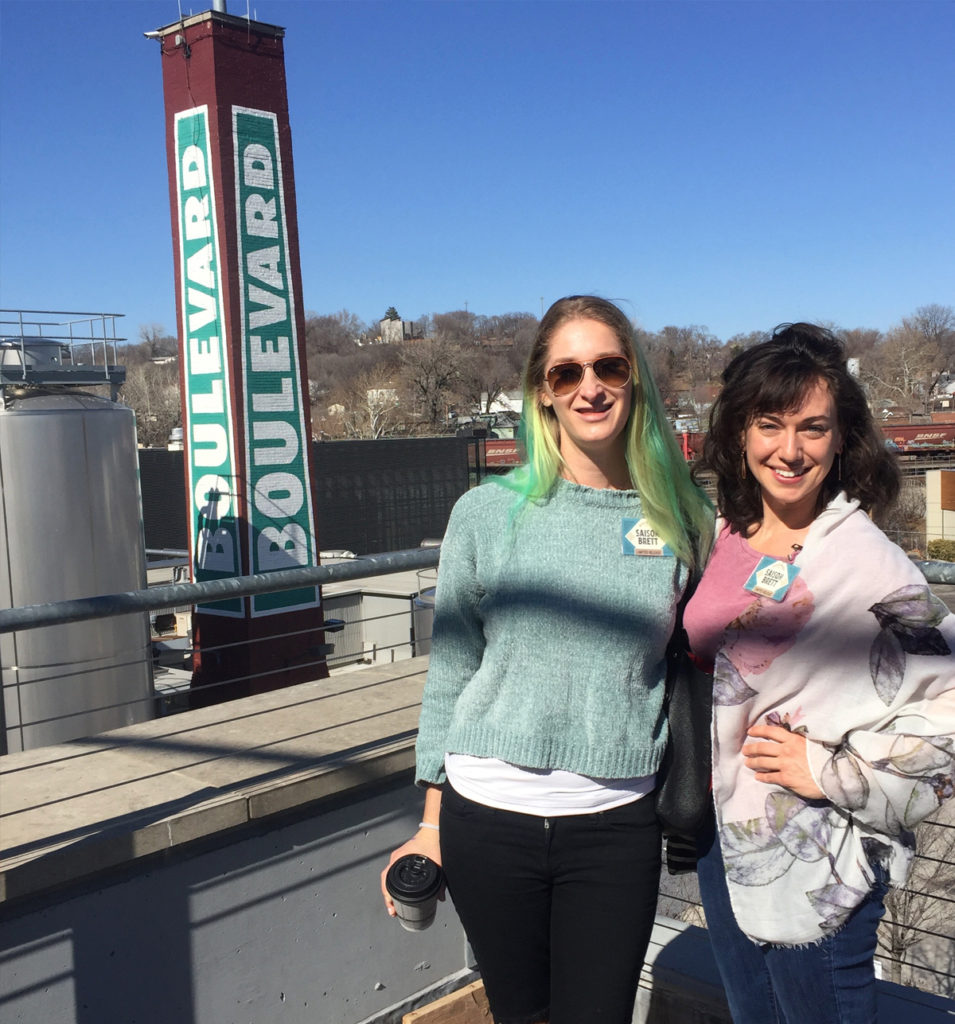 When it comes to BBQ, Kansas City is most known for their burnt ends, flavorful fatty end pieces of the smoked brisket. For a more "sceney" social experience, Char Bar, in the trendy hipster neighborhood of Westport, is your place. I met up with a colleague here and enjoyed the ambiance as much as the cocktails and BBQ. For more authentic, down and dirty BBQ, try Arthur Bryant's, Slap's (get there early because they sell out!) and LC's (with their big smoker filled with meaty, smokey goodness right at the register) for a finger-licking treat.
The River Market is one of the country's oldest indoor/outdoor markets, situated on the Missouri River. There's a cool steamboat on display at a museum there that sank in 1856 with treasures and artifacts. I loved the spice market, in particular (akin to markets I've been to in the Middle East), where I stocked up on curries and spices such as za'atar and jerk. There are lots of great lunch and coffee spots, including Quay Coffee. If you find yourself there on the weekend, it turns into more of a farmer's market (City Market). There's a free streetcar nearby where you can hop on and off to take in the city.
The Plaza is situated in another part of the city and was indeed an unexpected jewel. You feel like you're in an old Spanish city, but upscale with retailers, restaurants, and one of my favorite finds, The Better Cheddar cheese and delicatessen shop. These guys know food and can talk about cheese, BBQ, and beer, among other delights, all day long. My favorite things to pick up there are a slice of Norwegian Gjetost cheese and chocolate bing cherries, perfect for a busy field day.
A couple miles from The Plaza is Westport, a funky, divey young district. I've stayed there my last few times at the 816 Hotel, which is nothing fancy, but a unique boutique hotel with individually-themed rooms. I always request the Fountain Room (After all, Kansas City is known as the City of Fountains!), and enjoy their homemade complimentary omelets for breakfast. (Pro tip: Save that per diem by staying at a place with free breakfast so you can splurge on dinner!) They also have a deal with a nearby boxing/training gym, The Port KC, where I discovered an awesome Sunday morning bootcamp community class that was not only super fun but kicked my butt! It's owned by a lovely woman who is nothing but warm and welcoming, as was her loyal following.
A twenty-minute walk from Westport brings you right to an amazing neoclassical and modern art museum, the Nelson-Atkins Museum of Art. This is a jewel—essentially the Met of Kansas City, but free. I was lucky enough to time it while they had a special Picasso exhibit on display featuring lesser-known examples of his art.
Another fantastic free activity on the weekends is touring the Boulevard Brewing Co., one of Kansas City's favorite local brews that is always turning out interesting, seasonal, as well as traditional beers and ales.
Finally, in search of some nature while en route to the airport, I found myself off a highway exit called Parkville, which ended up being a charming historic town set on the Missouri River, and one of the points on Lewis and Clark Heritage Trail. Their Main Street boasted some great coffee joints, restaurants, and boutiques. It was named the 2018 Great Neighborhood in Missouri and picked as the Most Charming Main Street in Missouri. Worth a stop!
In sum, Kansas City seems to have it all and isn't overrun or overpriced…at least not yet. I probably would never have gone there if not for research, and I'm so glad I did!
As I think back on all the experiences, adventures, and growth that being a research consultant has brought so far, it's certainly been worth the uncertainty and volatility that comes with it. It also, in hindsight, has made 2020 much more bearable to wait out the storm optimistically for new and unforeseen opportunities and places to travel. I've always believed that by following what our spirit yearns for, rather than giving in to what might be the easier, more secure route, life blossoms in all kinds of beautiful ways, and you truly never work a day in your life.