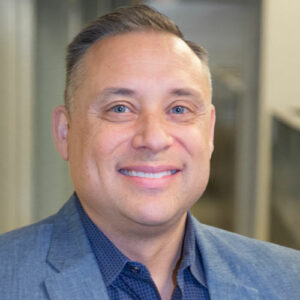 By Christopher M. Castillo, Digital Marketing Manager, C+R Research, Chicago, Illinois, christopherc@crresearch.com
Dark marketing, or dark advertising, is a type of online advertising visible only to the advertiser's publisher and the intended target audience. In the early 2010s, dark marketing emerged as a new way to target potential customers through targeted ads, primarily within social media platforms. A decade later, it has evolved into a powerful tool offering marketers unprecedented marketing opportunities by giving them more of a laser-focused approach versus a shotgun approach.
The ads (or posts) are "dark" to anyone not in the targeted campaign and dark to their competition. It relies on precise targeting methods to create the most personalized advertisements possible and, at the same time, makes it difficult for brands to gain a comprehensive view of their competitors' tactics and positions. This is a huge advantage as competitors will not be able to analyze and act upon a brand's advertising data and strategies, hence hindering them from developing a counterattack. For example, they will not be able to see the types of ads running, geographic or demographic targeting, the products and services being pitched, or any new or seasonal promotions being offered.
Dark Ads Are Not Dark Social
Dark ads are a type of ad format. In contrast, dark social refers to the sharing of content by consumers themselves (e.g., sharing links to specific products/services) by using one's private channels, such as direct messaging and email applications. These shares are considered dark because they are shared in channels that don't reveal themselves to web analytics platforms. The challenge with dark social is that the traffic shows up as "direct traffic" in your web analytics tool, so it leaves you in the dark as to where that traffic is coming from.
For example, let's say that you are shopping for athletic wear, and you come across a new product or a great deal. This product or deal is so good that you decide to share it with your private running group on Facebook. So, you copy the link to the item and paste it into your private group's chat. Now everyone in this group sees your link that you can't track. Why should you care? Because these types of shares are trusted more by consumers because they come from a friend or someone in their group and thus, are more relevant to them. Typically, when something is more relevant, the intent to take action increases.
Kind of Cool, Kind of Creepy
Think about something that you searched for on your phone, mentioned in an email, or looked at on Amazon (e.g., a specific pair of shoes). You may start to notice those shoes "following you around the internet" via ads for those shoes appearing on your social media feeds and other websites, such as news sites.
Sounds cool (to marketers) and sounds creepy (to those being followed). This is called "Retargeting"—there's more about this in the four principles of dark marketing in the next section of this article. The creepy aspect of this tends to be tied to tracking personal data, which causes some to question if marketing personalization is ethical.1 "There will be a constant battle between personalization and privacy, and marketers need to know a bit about the risks," said Anna Loverus, digital strategist and behavioral scientist at H&M. This holds especially true if people are being targeted by their sensitive data such as health and politics. Once ads start to feel intrusive or inappropriate to people, they will not engage with those ads, and they won't buy those products or services.
Breaking It Down
Dark marketing can be further explained by breaking it down into the following four principles.
1)  Fragmentation: Dark marketing campaigns can be launched on many social media channels and other online platforms, such as LinkedIn, Google, Facebook, YouTube, Twitter, Instagram, TikTok, Snapchat, Pinterest, Spotify, Waze, and more. Marketing campaigns can simultaneously reach over various platforms, allowing marketers to create unique campaigns for each platform and user type.
For example, Waze recently conquered a "Digital Dark Zone" with in-car ads within its navigation application. In addition, Waze (which is owned by Google) worked with McDonald's to show California drivers ads when they stopped moving that mirrored local billboard ads. Even more impressive, the Waze app presented a pop-up ad for drivers to click to navigate them directly to a local McDonald's restaurant.2
Spotify's self-serve advertising platform, Ad Studio, makes it easy for businesses to share their video and audio messages with millions of listeners worldwide, targeting consumers by their demographics, locations, interests, and activities.
2)  Segmentation: Segmentation techniques allow marketers to dissect their audience based on various factors ranging from demographic categories to personal interests, location, job title, places they have visited, etc.
For example, if you wanted to get people to register for an upcoming webinar about market research, you could target market research professionals on LinkedIn with custom ads. You could target them by company name, industry, education, job experience, interests, and traits, to name a few. Also, you could "Enable Audience Expansion," which will push ads in front of people who are similar to your target audience, based on attributes like job titles, companies, or skills. You can exclude certain audiences from getting your ads, which can be helpful if you know that certain people are not suitable for your product or service. With 45 percent of the world's population now on social media, you can quickly start to target segments of over 3.5 billion people worldwide (Source: We Are Social).3 LinkedIn, alone, has nearly 740 million members in 200 countries.4
3)  Personalization: Marketers' campaigns are getting smarter; they know who to target and how to target them. For example, marketing the same service or product to different types of people can look very different. These campaigns are created with multiple versions to resonate with as many people as possible.
This means that each segment will have a unique advertisement or campaign explicitly designed for them. For example, if someone travels to Chicago often, Facebook knows this based on the places that they have "checked in" or the photos they've posted. Facebook can then sell a hotel chain ad space on their newsfeed for Chicago-area hotels. Each campaign is created for a specific purpose and aimed at a particular type of person. These ads are not just for B2C marketers—72 percent of B2B marketers who use paid channels online use paid social (Source: Hootsuite).5
4)  Retargeting: Campaigns also retarget people for items they have previously searched for. (Do you remember our example of shoes following you around the internet?) A targeting tactic that marketers can use is the information shared online and on social media. For example, if a social media user "checks in" to a location, marketers can target them with specific ads based on their geographic location. Also, the ads can follow people around the internet. There is no coincidence that when you're searching for some new heels for your special night out, within minutes, your social media and newsfeeds become filled with shoe options. Retargeting ads can be a potent tool to leverage for visitors to your site.
How often have you visited a site and then become distracted, never returning to the site again? Retargeted ads make sure that prospective shoppers don't forget to go back and reconsider making a purchase. After someone visits and leaves the site without making a purchase, the targeted ads will automatically follow them until they return and purchase something. Once someone has come back to make a purchase, these ads are usually set to stop appearing.
AdRoll is an AI-driven growth marketing platform that works by tracking the behavior of every user on a given site; it can be leveraged to help get back customers who left a site without filling out a form or who you lost at checkout. It can also help with retention. This works by utilizing "cookies," a small piece of data stored by the web browser that remembers users who visited from a particular digital advertisement or web page. Marketers can leverage the cookie data to serve ads to the users. Specific goals can be set up to send people different ads based on the website's various pages, and ads can be stopped if the site visitor makes a purchase. (Note: Ad trackers tend to have a tougher time following around consumers who regularly delete cookies and Google ad history across their devices.)
The Everchanging Landscape of Personal Data
Poet and author Geoffrey Chaucer once said, "All good things must come to an end." That still holds true in today's technology world as the tech giants, such as Google and Apple, battle over data sharing, privacy concerns, and ad revenues.6,7 Google has stated that it will start blocking third-party cookies but has since delayed that action as they need to work more closely with regulators to come up with new technologies to replace third-party cookies for use in advertising. Marketers will have to continue to pivot to keep up with the ever-changing digital landscape.8
With upcoming restrictions on third-party cookies, companies will have to rely on other tactics such as:
Contextual advertising: placing ads on websites that fit certain keywords
First-party data: data that your company has collected directly from your audience
Zero-party data: data that a customer intentionally and proactively shares with a brand9
Another benefit of dark marketing is that these targeted marketing campaigns can easily be refined on-the-fly, rather than wasting money and confusing the audience. For example, when brand and marketing teams are just starting out, they can use simple A/B testing to create and test multiple versions of ads for their audiences to see which ones perform better. A/B testing also allows marketers to test many variations of ads without everyone wondering why there are so many different ads. Quantitative A/B tests can provide the measurable data that companies need to make decisions on which is the best performing ad variation (i.e., per segment); however, qualitative research can help to dive deeper into their motivators and any potential optimizations to help improve upon the test winners.
This allows companies and their marketers more room to create multiple variations around a campaign theme, and when the dark marketing campaign is finished, they can analyze the data to make their next attempt even more successful. An example of changing ad variations includes changing one ad element to see which ad gets more clicks. An element can be the subject line, title, ad copy, image, color, or any single ad component. In this way, marketers can refine the ads easily and only use the ones that get the most engagement.
Why Is This Important?
Companies need to provide relevant information to their target audiences to ensure trust in their work, products, services, and advice. This can help companies create better brand awareness, drive website visits, increase engagement in content (i.e., blogs, webinars, e-books, videos) and ultimately help convert each potential target into a customer.
Closing the Curtain on Your Competitors
Keeping your competition in the dark is another advantage of dark marketing. Often, marketers perform competitive analysis to gauge their competition in advertising campaigns, strategies, and tactics. Done correctly, dark marketing immediately drives website traffic and potential revenue, without revealing to the rest of the industry how it was generated. Imagine a massive campaign covering thousands of people and that only the targeted consumers know the campaign is happening.
As you can see, companies don't have to be left in the dark when it comes to dark marketing. With a bit of planning and research and a nimble marketing team, companies can create highly effective and well-targeted campaigns that drive more website traffic, increase online engagement, and ultimately create more revenue for their clients and businesses (all while leaving their competition in the dark).
Sources
https://annaloverus.com/unethical-targeting-personalisation
https://searchengineland.com/waze-conquers-digital-dark-zone-with-in-car-out-of-home-ad-coordination-314111
https://wearesocial.com/global-digital-report-2019
https://news.linkedin.com/about-us#Statistics
https://contentmarketinginstitute.com/2019/10/success-differentiators-b2b-research
www.theverge.com/2021/6/24/22547339/google-chrome-cookiepocalypse-delayed-2023
www.marketingdive.com/news/apple-doubles-down-on-privacy-further-complicating-tracking-and-targeting/601533
www.theverge.com/2021/6/14/22532862/google-uk-regulator-competition-and-markets-authority-privacy-sandbox-floc
www.salesforce.com/resources/articles/what-is-zero-party-data