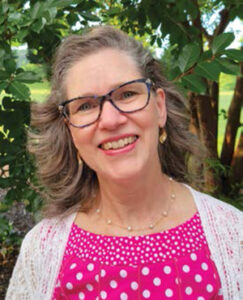 By Susen Dunmire, Senior Research Director, MarketVision Research, Cincinnati, Ohio, sdunmire@marketvisionresearch.com
I don't know about you, but for much of my career, traveling for in-person research looked a bit like this:
Tightly packed schedules requiring travel to multiple cities, spanning several time zones within a week
Long days of moderating, followed by brief evenings with barely enough time to grab a bite to eat before collapsing in bed to get some sleep before rising early to catch the next flight the following morning
Squeezing in analysis and report drafts wherever I could, which usually meant in an airport boarding gate area and on flights to the next city
By the time I reached the third city of the week, which usually was in a completely different time zone from where I started, I was short on sleep and pretty worn out, wondering how I would muster the mental and physical energy to manage another evening of moderating that would extend way past my normal bedtime.
I usually started the week strong, with lots of mental and physical energy, well rested and refreshed, all ready for the challenge of a busy week. My mind was keenly focused while moderating in that first city. I had ample patience to skillfully guide a challenging respondent through detailed scientific stimuli and to tactfully and graciously respond to multiple client requests for additions and adjustments. When I finished the day in the first city, I felt a sense of accomplishment, satisfied with delivering high-quality research and feeling ready to head to the second city.
Typically, research in the second city would also go pretty well, and my stamina was sustained throughout the day because the time difference was only an hour. However, in the evening hours I would start to notice my energy level beginning to fall and my mental sharpness starting to wane. I found myself grabbing another caffeine drink and a piece of chocolate to give me an added boost to finish up the last two interviews. It quickly became evident that my reserves from the previous weekend that had enabled me to have so much energy in the first city were depleted by the end of my day in the second city; and I still had another city to reach before the end of the week.
By the time I got to the third city of the week, usually on the West Coast, I felt the fatigue of the week's travel and the long days of research catching up with me as soon as I arrived at my hotel. I would have loved nothing more than to take the night off to get some extra rest before the final day of research. However, that time was usually spent analyzing the first two days of research and beginning to draft a topline that would be needed soon after research wrapped up in the third city. While I got some sleep that night in the third city, I was lacking deep rest and relaxation time, and I was without a complete mental break before beginning the third day of research. I always seemed to successfully manage in the last city, but it felt like a struggle, requiring more caffeine drinks and chocolate than I would normally have if I were just having a non-travel week.
While traveling with a colleague a few years ago, she opened my eyes to the benefits, as well as the enjoyment, of seeking out something fun to do in each destination, with the emphasis being on finding something fun in the last destination of the week before the start of research. Not only did it completely change my mindset about business travel, but I also reaped the physical and mental benefits.
Here's the Story…
Our week started out like so many others, conducting research on the East Coast, followed by the West Coast. Fortunately, we only had two cities to travel to that week, but the study was very complex and involved. It involved three 90-minute dyads with two physician segments in each city. During each session, we tested five advertising concepts and four promotional themes, along with their associated messages. The materials were designed to support an innovative cancer treatment and were fairly detailed and clinical. The stimuli were highly scientific and the research objectives were multilayered. I had to invest considerable upfront time and effort in order to digest the material and develop a plan to consistently accomplish the objectives in the allotted time.
During the first day of dyads, I successfully worked through the material, making a few adjustments as we progressed to smooth out some kinks and increase efficiency of working through the stimuli. At the end of the evening of the first day of fielding, it felt great to accomplish the ambitious set of objectives and cover all the material with our respondents. However, as a moderator, I realized conducting this research required everything I had at my disposal, most notably a simultaneous laser-point focus on a myriad of issues. It left me mentally drained.
On the flight to the West Coast, I worked through some analysis of the first day's research, but quickly realized I needed some mental downtime after the previous day's research. I read a book for pleasure and listened to some music to recharge a bit for the remainder of the flight. I thought that would be sufficient to get back to work once we landed. My plan was to order room service and then work on a topline report that was due by the end of that week. My colleague, however, proposed that after we checked into our West Coast hotel, I join her for a walk along the coast overlooking the ocean, followed by dinner at a beachside restaurant. This certainly presented a welcome alternative to spending the afternoon in my hotel room, but I was conflicted. How would I stay on track with meeting the Friday deadline if I took the afternoon off? Ultimately, I took a chance, departed from my normal routine, and joined her.
Here's What I Learned from That Experience…
The walk along the coast provided such a welcome reprieve from the sensory overload and hectic pace of airports and travel. It offered a beautiful panorama that was a feast for my weary eyes, worn out from looking at my laptop screen and our research materials. The vastness of the ocean, its rhythms and salty smell in the breeze, in addition to the feeling of sand on my bare feet, helped connect me to nature and the wonderful world I often miss when engulfed in my work world. Being surrounded by ocean, sky, and sand provided me with just the break I needed to step away from the work at hand and recharge my mind and reinvigorate my body. We enjoyed a relaxing dinner while continuing to take in the lovely ocean view. Dinner was very delicious, and the enjoyment was enhanced by the view, light personal conversation with my colleague, and lingering along the coast. It was definitely more memorable than any room service meal, and I'm sure my food digested better at the leisurely pace in those surroundings. This excursion and departure from my norm made it possible for me to completely disconnect from the intensity of work and travel. I certainly slept well that night!
I quickly discovered that the benefits I started to experience the night before with taking that break carried right over into the next day. I awoke feeling refreshed and energized for the day. With time to prepare for the day's work, I found my thoughts were more clearly focused, therefore, leading me to be that much more efficient. During the afternoon and evening's research, I discovered my mental acuity to be sharper, and physically, I had more than enough energy to carry me through the end of the evening (wrapping up around 12:30 a.m. according to my body's internal clock). I was able to maintain the laser-point focus this specific project required, and I didn't need nearly as much caffeine and chocolate as other times. Of course, a little dark chocolate is always a good thing in my book.
This experience proved to be a great learning one for me. While we tend to default to using any downtime we have to meet deadlines, sometimes the best thing we can do for ourselves is to take an intentional break, which in turn contributes to productivity and efficiency. Specifically, one that is restorative for both body and mind. This is particularly crucial during long weeks of business travel where we encounter back-to-back flights and cities. Even though I thought I couldn't afford that bit of time for a walk on the beach, I found that doing it made all the difference in the quality of the research I conducted the following day, and I was still able to meet the Friday deadline without extending my workday too much.
I learned that the benefits of pushing that reset button while on business travel far outweigh the potential downsides, and I highly encourage you to adopt this mindset, too. Here are some of my tips and tricks:
Minimize intensive work on flights and use this as "recharge time"; read for enjoyment, listen to music, or watch movies/shows.
Once at your destination, get yourself outside and breathe fresh air to reinvigorate and reenergize.
Go for a walk in an enjoyable space to take in all of nature's beauty, sights, and sounds of the local culture, or other settings that are offered to you.
Give yourself permission to take a break, and block off the time in the same way you would for a meeting.
Intentionally plan a break in your schedule and make plans in advance, such as buying tickets to an event, making reservations, or just identifying one or two sites to see as a "tourist" to the area.
It's easy to get caught up in the demanding schedule while on business trips, but recognizing the importance of pressing the reset button will help to sustain you through the week and enhance the quality of your research. The added bonus is that when you arrive home, you may still have a bit of energy left to enjoy and spend time with family and friends!