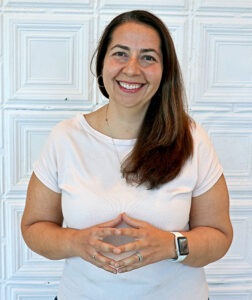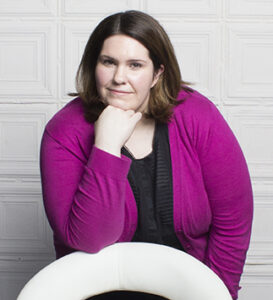 By Sandra Ferris, President, Director, Qualitative, Gongos—part of InSites Consulting, Royal Oak, Michigan, sferris@gongos.com and Meaghan Hafner, Vice President, Health Care, Gongos—part of InSites Consulting, Royal Oak, Michigan, mhafner@gongos.com
Prior to the passage of the Affordable Care Act (ACA) in 2010, 50–60 million Americans,1 or 20 percent of the population, did not have health insurance coverage. There were a variety of reasons for this, including lack of affordable plans, lack of plans provided by an employer, lack of coverage due to preexisting conditions, and a perception health insurance was unnecessary.
Since the ACA went into effect, the health insurance industry has changed in a couple of fundamental ways. First, the number of uninsured has been cut in half, allowing millions to have access to more affordable healthcare coverage, regardless of employer benefits. Second, as costs have continued to rise, a new consumerism trend has emerged and gained momentum.
This consumerism trend has dramatically influenced the way health insurance carriers design and market their services.
In this article, we will explain how these sweeping changes in the U.S. health insurance industry have provided new opportunities for qualitative market researchers. We will also explain what methods and skills are required to be successful in the industry today.
The Evolution of Consumerism in Healthcare
Prior to the ACA, rising healthcare costs were already driving the development of more cost-efficient treatment models. After the enactment of the ACA, these changes expanded and accelerated.
For example, new payment models and plan types, such as high-deductible plans, were introduced in the mid-2000s. After the ACA, set copays and low out-of-pocket costs started to disappear from most health plans. As a result, consumers started to approach health insurance like any other consumer product: they started doing more research and more carefully weighing plan offerings.
Consumers also discovered that paying attention to costs doesn't end when the plan is chosen; it's often just the beginning. With initial payments on healthcare usually coming out of pocket, consumers started considering not only the quality of the provider, but also the provider's practice setting and facilities.
For example, consumers started opting for stand-alone centers, instead of traditional hospitals and large healthcare settings. Stand-alone centers provided a more convenient alternative with parking options and simpler admissions procedures. Also, these centers tended to offer greater transparency about billing, allowing patients to have billing estimates in advance of receiving care. If you've ever wondered why you see so much advertising for specialty centers, now you know.
The efforts to control rising costs also produced another trend—the rise of holistic medicine. Many plans today include wellness offerings with incentives attached to healthy behaviors like getting an annual physical or losing weight. Health insurance carriers know that the healthier members are, the less costly they will be, so money spent on preventative care is money well spent.
This emphasis on holistic care is also evident in the growing list of covered treatments, including for example, chiropractic and mental health. Direct-to-consumer companies like Cologuard (a home-testing alternative for colonoscopy) and Everlywell (other home screening kits) have also placed more healthcare options in consumers' hands.
A Key Opportunity: Simplifying a Complex Industry
Although not historically recognized as being on the cutting-edge of innovation, industry changes over the last decade have forced health insurers to innovate to meet the demands of not only employers and brokers, but also consumers. Today, insurers are more likely to consider consumer wants and needs when designing service experiences.
One of the most critical needs is communication. Many industry players have recognized that the language within healthcare and health insurance has become simply incomprehensible for most consumers. This is evident in studies that show many covered Americans simply don't take advantage of their plan benefits. As consumerism evolves, simplicity is critical in helping enrollees make the best possible decision for themselves and their families.
Leveraging Insights to Cultivate Empathy for Consumers
Market research is a critical tool in helping health insurance carriers empathize with their various audiences. Empathy is not only required to better serve consumers, but it's also crucial for building strong relationships with employers (who are purchasing the insurance), brokers (who are guiding the employers), and the providers (who handle claims and are often the front line to patient questions when they get an unexpected bill).
For researchers, this type of empathy may manifest in many forms:
Moving from industry jargon to consumer-friendly language
Approaching each audience (consumers, employers, brokers, providers) differently based on their unique needs
Increasing transparency, not only with costs, but also benefits (what exactly is covered and how much)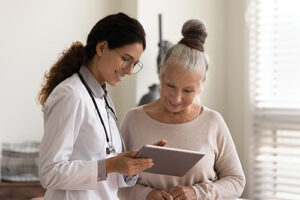 By no means is empathy created overnight, and to be fair, insurance companies are large entities with many moving parts and government regulations. But, as researchers, we must help guide clients to do what is best for consumers to create better experiences and better insurance products overall.
Here are some examples of qualitative research explorations with consumers:
Approaches to gathering information when shopping for health insurance plans
Communication preferences: channels (i.e., mailers, emails, TV, banner ads) and creative development
Health insurance plan needs for members and their families
Decision-making criteria in choosing plans
Health insurance usage behaviors: moments of satisfaction, frustration, and future needs
Using Research to Understand Stakeholder Behaviors and Optimize Experiences
In addition to empathy, health insurers must explore user experience. Again, these needs are different across the various audiences. There are also different segments within audiences. For example, consumers purchasing within the individual market have different needs from those purchasing through an employer.
For all these audiences, it is critical to understand how users navigate online, how they learn about and narrow their options, and how they recognize costs, including subsidies.
But it is also important to understand usability from an overall experience, including how the various digital and offline experiences complement each other. Consumers and other constituents increasingly expect a seamless omnichannel experience among websites, apps, phone service, and in-person interactions.
This is especially true for the employer and broker constituencies. Given the frequency of their interactions with insurers, qualitative research projects are critical for optimizing their user experience. Example explorations include:
Journey work with employers to understand their decision-making process, tools used along the way, and tradeoffs that are made (often based on ever-increasing costs).
Product research with employers and brokers to understand programs and offerings that can help meet the needs of the organization and employees alike. While this can mean variations on plan designs and cost structures, it also includes things like wellness programs and condition-specific programs (i.e., diabetes).
Communications research to understand how to best grab attention and stand out from the sea of emails that employers and brokers receive daily.
Providers are the final piece to this puzzle and shouldn't be overlooked. Insurance carriers must understand their needs, frustrations, and how best to partner with providers to create optimal experiences for members. Example research explorations with providers include:
Usability of the health insurers' website portals dedicated for providers
Communication and service refinement: gathering provider feedback on claims processing, prior authorizations, referrals, etc.
Brand development: exploring provider relationships with insurers and how to influence and improve them
Innovation: analysis of market changes and developing optimal solutions for providers
Given the diverse and unique needs of these audiences, market researchers in the health insurance space may develop specializations within each. However, researchers with expertise across all the audiences will clearly have an edge in helping clients navigate this complex industry.
Walking the Talk
So, what does it take to be a successful researcher in the healthcare and health insurance spaces? Here are a few best practices:
Build a foundation on education: Begin by learning the basics of insurance—the common terms (i.e., deductible, premium, coinsurance), the various ways of buying insurance, different types of insurance (i.e., commercial, individual, Medicare, Medicaid).
Learn the puzzle: Understand the role of all players—consumer, employer, broker, provider, and how they interact and influence one another.
Be secure: At a broad level, especially when dealing with a client list, exhibit care in handling personal health information (PHI) to ensure privacy and compliance.
Be detailed: When looking for consumers with a particular characteristic, keep in mind that because health insurance is so complex, it's important to ask very pointed questions or guide them to the appropriate places to answer your questions. For example, if we want people with a specific Medicare Supplement plan, we ask them to look at their card to see exactly what they have.
Be vigilant: Stay on top of changing regulations (at the state and federal level) related to healthcare.
Beyond the tactical components needed for success, there are softer skills needed too. For example:
Building empathy: Expand your ability to discuss—and listen to—highly sensitive and personal topics. We're often talking about health conditions, mental health, and other things that people may not feel comfortable discussing with strangers. Therefore, it's important to build rapport in the first few minutes and ensure respondents feel that they're in a safe space. Once people start opening up, many feel like the "research" session is more like a therapy session. This is a sign of a moderator who has made a connection with the respondent.
Staying the course: We must also be tactful in navigating the inevitable negativity that comes along with talking to people about insurance. Spoiler alert: many people don't have high opinions of insurance companies for various reasons, so when this comes up and is off topic, we need to strategically stay on topic while still ensuring our subjects feel heard and validated for their feelings.
Inquiring with intention to fully understand: As with many things, because we're human, what we say we do and what we actually do can sometimes differ. Sometimes, when it comes to health, we can fall into a habit of ignoring our own miscalculations. Tactfully asking a few more probing questions can help us get at least somewhat closer to the truth. For example, "When you say you take your medications, exactly how often is that? What time of day?" Or even adding in a question to get them to bring noncompliance (which is a huge issue with prescriptions) top-of-mind. "What might be some examples of times when you've forgotten to take that medication? Describe those situations for me?" Sometimes we're digging for a truth that we know is under there somewhere, but sometimes we're digging to better understand the details (that aren't always top-of-mind).
Looking to the Future
The healthcare industry has evolved in the last few decades and will continue to change, perhaps at a faster pace than ever before. As researchers, we must do our part to stay on top of trends and regulations that impact this important industry. As such, we must strive to understand how consumers operate and make decisions within it.
Unfortunately, many consumers continue to face challenges brought on by the complex healthcare and health insurance system. In an ideal future, the healthcare industry will be easier to navigate and be more affordable for every person involved in the process. As researchers, we can be a proxy and play an integral role in bringing that simplicity to life by ensuring the voice of the consumer is heard through an accessible and empathetic platform.
Reference