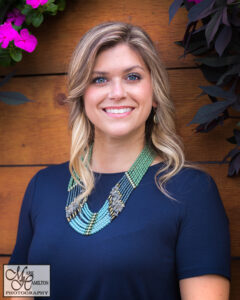 By Kayte Hamilton, Founder, The Social Question, Chicago, Illinois, Instagram: @the_socialq
f you have tried to recruit Gen Z and younger millennials, you may have experienced the difficulties in not only finding these respondents, but also engaging with them.
At an event in summer 2022, Insights Association CEO Melanie Courtright said researchers need to find new ways of reaching the next generation. I agree with her.
Unlike previous generations, they are less likely to be interested in traditional research methods of surveys and focus groups. Add to that the overall data quality challenges we've been seeing in the industry, and we must ask ourselves: how do we make research more attractive—including through new recruit approaches?
Creative Solutions to Recruiting Challenges
"I wanna be where the people are." —Ariel, The Little Mermaid
Me, too, Ariel. Me, too.
Here are three tips for using social media to help you with recruiting challenges. The third approach involves cultivating relationships with social media influencers who can help you recruit respondents—which is the focus of this article.
Social Media Ads
Through targeted ad buys on the various social media networks, you can create an advertisement for your survey or screener. You can do this yourself via your business account. Or you can hire it out; services like Potloc or even email providers like MailChimp now help with ad-related content development and fielding.Bonus Tip: Ask your recruiting partner if they use social media ads. Perhaps you can help consult on the invite or graphics being used to promote your study.

Caution: If you are doing this yourself, build in time to review responses and to engage with follow-up communication. More access to more people comes with more data to wade through.

Chime in Yourself!
Happen to see a lively post or conversation related to a specific topic you're researching? Have a short and sweet sign-up link ready (think Google Forms or something similar) and drop it into the comments. "Wow! So many people talking about lipstick, love it! We're hosting a short, paid research study soon with people who wear more than one shade—sign up here to get first access!" Make the form short; this is a prescreener: name, contact info, one key question for qualifying, and a note on who they are sending the info to and why.Bonus Tip #1: Anytime you can, make this comment from a public account, whether personal or business. People may click on your profile to verify you're not a bot and are an authentic person. You may even get direct messages or comments; don't drop a link if you're not willing to support any incoming communication.

Caution: This will feel uncomfortable. Being an active participant is a lot harder than being a passive observer. You'll get more comfortable the more you do this.

Bonus Tip #2: Post within active conversations. If you're not looking closely, you can post on a conversation that's not been active in weeks and then be disappointed in the low responses or conversation.

Influencer #paidpartnership
Partner with a social media influencer or content creator (these two terms are used almost interchangeably by social media users and platforms). Choose influencers who embody the target audience you're looking for. I suggest using influencers on Instagram—I'll tell you why soon.You'll ultimately treat the influencer like a recruiter in this type of partnership. Together you should establish the message that you want them to share with their followers to encourage their participation—along with the survey link they need to post to drive responses.

You also have a few mediums to consider—this could be a 24-hour Instagram Story post or Feed post. (I won't get into the details of the types of posts in this article; you can consult with your influencer on the best approach for their followers and engagement.)
Let's dive into the power of influencers for marketing research more directly.
Why Use Influencers or Content Creators?
Social media influencers comprise a market all their own. They are projected to be worth more than $16 billion by the end of 2022. Effective influencers are being paid for their pronounced influence on consumers. For most clients, it's purely a sales tactic and formal part of the marketing funnel.
Influencers set their own rates and can be compensated in a variety of ways ranging from a one-time post fee to using #affiliate links where they get paid a small commission for each purchase.
Instagram: The Place to Be
Business is booming on Instagram, and marketing research needs to catch up.
Just over 70 percent of U.S. companies use Instagram for business. Of those companies leveraging influencer marketing, 79 percent prefer Instagram as their social media platform. Instagram has nearly 2 billion daily users spanning all generations; 37 percent of Instagram users engage with an influencer on a regular basis.
There are more than 500,000 active influencers on Instagram—inclusive of all topics and subjects. It's the perfect playground for niche recruiting needs and opportunities. Big name influencers on Instagram can have as many as 1 million followers. A mid-sized influencer can have as many as 100,000 followers. For reference, I typically target Instagram influencers with more than 25,000 followers for research engagements.
Over the past six months, I have been learning how to leverage these relatable brand-makers to effectively recruit consumers. Influencer marketing research is not yet a "thing," but I fully believe our industry is ripe to cultivate this type of engagement. The tools and resources we need on social media are already made available; we just need to recognize their value.
Disclaimer: My tips in this article are from the lens of a moderator or project manager looking for an influencer partner to help with recruiting. There are many database management and software tools available to find an influencer for a marketing partnership… and they are not cheap. They also do not fit well, in my experience, with developing relationships for marketing research. For that, we're looking at a more grassroots approach.
Identifying the Influencers You Want to Work With
First—Hashtags
Searching on social media is still largely driven with hashtags. Yes, that little pound symbol carries a lot of value. A hashtag is a word or keyword phrase preceded by a hash symbol (#)—with no spaces or symbols between the phrases. It's used within a post on social media to help those who may be interested in a topic find it when they search for a keyword or particular hashtag. They can be super specific or broad. Here are some examples of hashtags I've used recently: #nonbinary, #genxfashion, #anxiety, #travelnurse, #makeuptipsandtricks.
Review the search results and look for either posts or influencers who are creating engaging conversations on the topic. You can see this by the number of likes or comments and how recent the dialogue is by the post date.
Second—Observe
Once you've found a post or an account you are considering, I highly suggest you pause and observe the influencer before you approach for a partnership. Follow their account, pay attention to their daily stories, turn on notifications for their content, etc. Not all influencers are created equal, so take note of how they share organic (nonpaid content) versus content shared on behalf of companies paying them. Is your topic a normal part of their community conversations, or was it a one-off? Whoever plans to actually communicate with the influencer is the one who should do this observation and interaction. I'll explain more in the next step.
You will notice that many influencers treat their followers like a community. They share personal stories and common interests, they gather feedback, etc. The size of the community changes; followers can grow in number, but also recede when the content no longer resonates.
Many strong influencers act like community managers, and most of the time they are their own gatekeepers. (Some have talent managers—yes, I wish I were joking. That's how serious and financially successful some are!)
I highly encourage you to interact with the influencer's account during this stage—"like" a 24-hour Story, comment on a post, reshare their content, etc. This will help with the next step.
Third—Approach
By now you likely found an account that has an engaging community that you want to partner with. Do your homework on how they prefer to be contacted: their profile may have an email to use, may reference their talent manager, or specify to send them a DM (direct message). In absence of any clear direction, I always suggest sending a DM and asking for their preference. Here's some example text:
"Hi Sally! New follower here. I love how engaging you are with your followers about makeup and application tips! I am working with a makeup brand on a project. Would you like me to email you more information about the collaboration to see if you're interested? Or, how would you like to proceed to learn more? Thanks so much!"
Every word of that DM is intentional, especially since this is essentially a "cold call":
 New follower = Instagram will note in your DM if you are following (or not) and for how long, so this can be referenced and verified.
Topic = Mention the specific topic and why you want to work with them. This is the beginning of a new relationship; they want to know you sought them out… make them feel special!
 Type of engagement = At this point in the outreach, if you start using words they don't know—or don't know the context for—such as marketing research, survey, moderator, interview, etc., they are less likely to respond. They use words like "project" and "collaboration."
Do not be surprised if you don't get an immediate response. Depending on their follower count and content, they may get hundreds to thousands of DMs a day. The more you engage with their content during the observation phase (like a Story, vote on a poll, etc.) the more likely your DM will make it to their primary inbox.
There are three sections of DMs—Primary, General, and Requests. Requests are the hardest to get eyes on and are usually filled with spam outreach. By engaging with them before approaching about a project, you should appear in their Primary or General sections instead. This is why whoever will make the first contact via DM should be the one interacting with the account initially.
Send a follow-up two days after your first outreach and assume they didn't see the original. "Bumping this note in case you missed it!"
Fourth—Pitch & Close
Let's fast-forward and assume you now have the influencer's email and you're ready to bid the project with them. Continue to avoid using too much marketing research jargon in the collaboration. Explain the project in simple terms. If you want the influencer to post a link to a survey or screener, say something like: "We are recruiting everyday consumers about lipstick application for a paid research study. Since you often discuss makeup and makeup application, we thought you'd be a perfect partner to help us with this task! We'd like you to introduce our research topic and share a link. This is not a sales or marketing project, so you'd be using #paidpartnership instead of #advertisement. Are you interested in sharing this opportunity with your followers? If so, what is your rate for this type of engagement? Once we're aligned on the specs, we can get into the post details and specifics."
Caution Tip #1: Keep in mind, legally speaking, all paid engagements must be clearly conveyed within the social media post. You'll want to prepare ahead of time who they are partnering with—whether that is your end client, your recruiting agency, or your own company. Transparency is critical and required. In my instances, they are in #paidpartnership with @the_socialq; you must use both the appropriate hashtag and account to follow Instagram's monetization policies. Typically, the entity sending direct financial compensation will likely be the public collaborator.
Caution Tip #2: Recruiting respondents with the help of an influencer can be pricey, depending on the influencer's rates. Collaborating with marketing research professionals is new to a vast majority of influencers. You are basically recruiting your recruiter. While there are platforms available to help you find an influencer, those platforms also come at steep rates because they are focused on marketing, not marketing research (e.g., I am currently looking at one that charges $1,600 a month for access). Because influencer marketing research is so new, there are not neat tables you can find if you Google for influencer marketing rates based on follower size. I've been quoted anywhere from $50–$5,000 for a single research collaboration from accounts ranging in the 1,000–2,000 follower range.
Caution Tip #3: Influencers will not know their incidence rates or click rates, etc., for survey links. This is where partnering with an influencer who is highly engaging is critical. Someone can have 100,000 followers but have little interaction—so their click rates will be miniscule from a percentage point of view. This is why it's a great resource for qualitative recruiting. We don't need hundreds or thousands of screener responses; we need some high-quality, prescreened individuals. The influencer's followers are prescreened based on the content you recruited the influencer for.
Extra Bonus Tip: If your client has a tangible product or service, before doing any outreach, ask them if their marketing team already has influencers on contract you can tap into. This is mostly relevant for CPG brands, but other services may already have influencer marketing collaborations in place. I've learned that social media marketing teams operate independently from the research and insights departments. Not only is this a new way to engage with influencers, it's also a new way to collaborate cross-departmentally that many client teams may not have considered. We tend to view an influencer as a marketing partner, not a data resource.
Managing Expectations
If you're not a social media super-user like me, this probably sounded like a lot of details for something so simple. In 2018, Instagram started laying the groundwork for more research-related collaborations and, in these past five years, I have personally seen less than five research-related influencer partnerships… and I follow content in all kinds of niches and markets. That is why I founded The Social Question, to bring these two worlds together. It takes some additional consideration and simplification of our processes, yet it can be incredibly creative and refreshing to see the collaborations come to life. I think many of us have been too scared or too intimidated to broach the opportunity.
Volume—I highly encourage you to adopt the mindset of a traditional recruiter in these scenarios. It is rare to get 100 percent of the influencers you reach out to as an influencer partner. So, you'll need to "over recruit" your influencers during your outreach.
Time—Most influencers do not like long fieldwork windows, so be prepared to be agile and nimble in your communication and prep. Continue to think of this as a relationship; the more complicated you make the interactions, the less interested they will be in working with you.
Pay—In my experience, influencers expect short turnaround times for their compensation (e.g., I've seen 15–30 days max). While your entire project may be weeks or months long, their role is very small.
Dialogue—Unlike a traditional recruiter, the influencer is not doing any other follow-up service. Perhaps they post the link more than once, but they are not doing any additional outreach like scheduling, calling to rescreen, etc. Treat them as a talent resource, not a project management partner.
Will You Hire an Influencer?
Something I haven't mentioned yet in this article is the fact that influencers are looking for new engagement strategies. As part of my business building, I've been attending influencer conferences and networking with accounts of all sizes and content. There are only so many #ads and creative marketing tactics that are available. Many are open to and looking for fresh ways to monetize and interact with their followers. Influencer marketing research is primed to usher in this new wave of opportunity because we're satisfying both desires.
Working with influencers is not new for many of our end-clients. Introducing influencers to marketing research, however, is a way to modernize your research design and approach. Using them as recruiters is just one collaboration type and the easiest way to get started in developing these new relationships.
Most influencers prefer engagements with more than one collaboration—it helps them build their content strategy. If they are successful in one project, consider how you can use them in other projects and content. Very few influencers will be single-subject communities. An influencer is a person, so they likely qualify and have followers for all sorts of content needs ranging from parenthood, health conditions, products, food, etc.
Looking for more influencer inspiration? Follow The Social Question on LinkedIn and Instagram. We're just getting started on expanding the use of influencers with the marketing research community—recruiting is scratching the surface of the possibilities that are available.